How To Propose To Your Boyfriend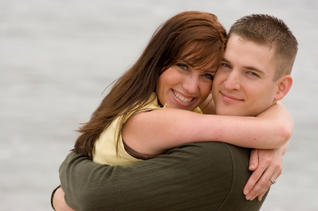 If getting married is your goal, you're going to need to be proposed to, right? Wrong. Who says you can't be the one doing the proposing? As untraditional as it seems, I have a more than one lady-friend who has proposed to her boyfriend. And you know what? Each time, the boyfriend has said, 'yes'. Sometimes a guy is just too nervous to pop the question. Not proposing isn't always an indicator of a disinterest in marriage. If you're trying to figure out how to propose to your boyfriend, here are some tips:
1. Make sure you have conversations about marriage and commitment. You need to know that you two are on the same page on the subject matter.
2. If you're unsure of whether or not he'd be comfortable being proposed to, figure it out! Tell him a story of a woman who proposed to her husband and see how he reacts.
3. Ask his mom for his hand in marriage if you really are in the market for reversing tradition.
4. Pick a symbolic gift to propose to him with. Think of something that will be as meaningful to him as a ring would be to you.
5. Figure out the perfect way to propose! Scour the web for proposal ideas and make it happen!