5 Gift Ideas for Your Bridal Party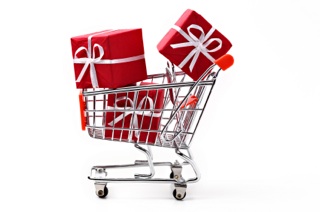 The last thing on any bride's mind is what to give to other people, when the focus is on herself! The bridal party usually receives gifts from the bride and groom, ranging from jewelry to monogrammed tote bags, but keep in mind you want something personal and memorable that the bridesmaid or groomsman can use for years to come.
Here are some ideas for bridal party gifts:
Gift certificates - personalize them for each person. These will save a lot of time and guarantee that each person gets something they will really use.
Destination gifts - if your wedding is in a memorable destination, give them something they can use there. If you are having a beach wedding, consider an assortment of beach related items (towel, flip-flops, coverlet, etc.) If having a nice tan is something your bridesmaid/groomsman likes consider paying for a few tanning sessions that they can use when they get home to keep their sun-kissed look fresh.
Edible gifts - a good bottle of wine with glasses makes a nice gift for anyone. Print out labels or find a winemaker that will customize labels, to add a personal touch. For non-drinkers, do the same with a sparkling cider (or other drink in a nice bottle) or order a custom pack of Jones Soda (they print a photo of your choice on the label.)
Homemade items - this can be more time consuming but shows that you are making an effort to say thank you. Soaps, candles, scrapbooks and jewelry are all easy and fun gifts to make.
Pay for some of their expenses - paying for the dress/tux, shoes, accessories or hotel room can make a huge difference for many bridal party members. In some customs, this is the traditional bridal party gift.
There are so many options to what to give your bridesmaids and groomsmen, but make sure you figure this out early. You don't want to be scrambling at the last minute to get gifts for everyone when stress levels are at their highest!