Greece Inspired Wedding Gowns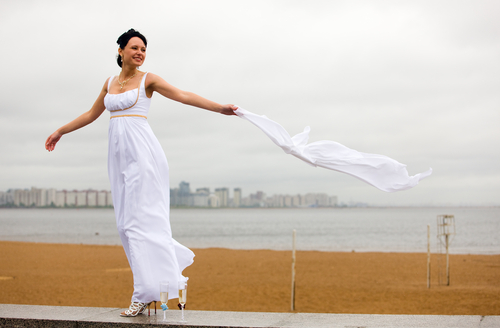 Grecian-inspired gowns and accessories are a strong focal point for Fall 09. Here's how to put a little Goddess of Love into your walk down the aisle.
White lightening
Updated from the classic designs of Ancient Greece and the 1930's looks created by French designer Madame Grès, today's contemporary goddess gowns look great in wall shades of white, ivory and cream.
Soft touch
Soft, flowing fabrics make this style of wedding dress come to life. Make sure folds of drapery cascade directly below the bust line. The effect gives a long, lean look that wafts with wonderful style.
Ancient accents
Paired with an embellished gladiator sandal or a bracelet or necklace decorated with laurel leaves, Grecian accents in golden hues bring an air of timeless style and sophistication to any modern bride.