Wedding Planning for the Modern Adventure Bride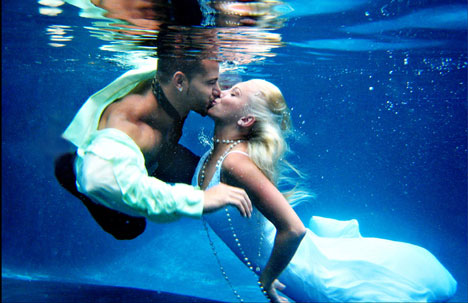 I hope that everyone had a great weekend and that you are preparing for one of the best food holidays of the year. YUMMO! Pumpkin pie, cornbread stuffing, cranberry dessert-my grandma's recipe with graham crackers and whipped cream is to.die.for. And as you take this week to be thankful for that loved one in your life I thought I would suggest a few new ideas for your upcoming wedding venue.
Especially if you're the kind of girl who likes to do things a bit differently, mix it up, and make life memorable, I've got some thoughts for you on how to do a ceremony at a wedding location that no one will forget. Here are a few ideas to get you started:
Tying the Knot Under Water: If you and your partner love diving, then think about taking the plunge in the crystal clear waters of the Cayman Islands. Divetech offers a private charted boat, chilled champagne, and slates to write your vows so that you can understand each other through the bubbles and happy tears. If you whole wedding party is as adventurous as you, check out Jul in Key Largo, Florida. You and your guests scuba dive to their underwater hotel where you have your ceremony and celebrate!
photo by Impulse Photography
Wedding Whitewater Rafting: Head to Montana and enjoy the most amazing natural beauty as you get married on a rafting trip with your friends and family. Montana River Guides specialize in customized wedding parties.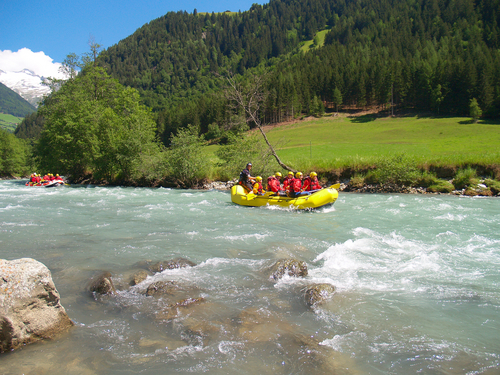 Hot Air Balloon Wedding: Soaring high in the sky with champagne and a view to remember forever. There are many hot air balloon companies across the globe that can give you this unique experience. Check out Balloon Tours to get an idea of what could be in store for you and your partner.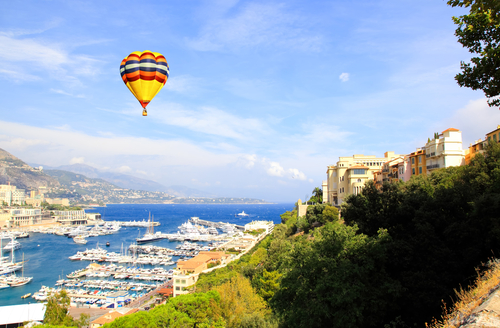 So many options to add adventure to your special day! If you have any unique wedding ceremony ideas, or have had a memorable one yourself, leave us a comment here and tell us about it!