Fabric Flower Bouquets that Look Oh So Real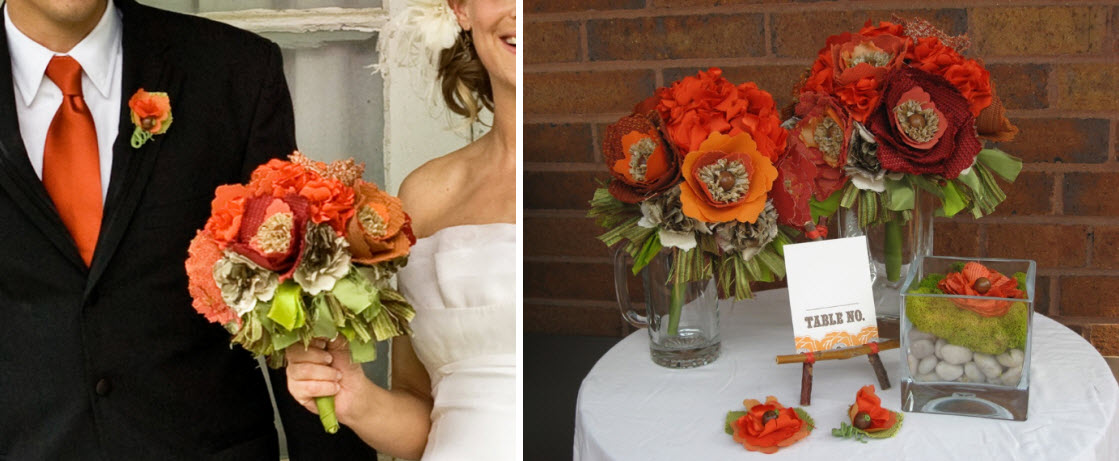 Confessions of a huge flower child here. It is hard for me to not post about flowers each and every day. So I'll settle for doing it as often as I can. I have a home full of flower scarves, jewelry, tapestry, paintings, and my newest obsession? Fabric flowers. Beyond all that I can fit in my home :), they are absolutely perfect for your wedding day. For Bouquets, decor, boutonnieres, you name it-fabric flowers are the thing. Best of all they last forever!
A few of my favorite fabric flower creators are on Etsy.com. I found and fell in love with these beauties at Milkpod Studio. The colors, the textures..swoon!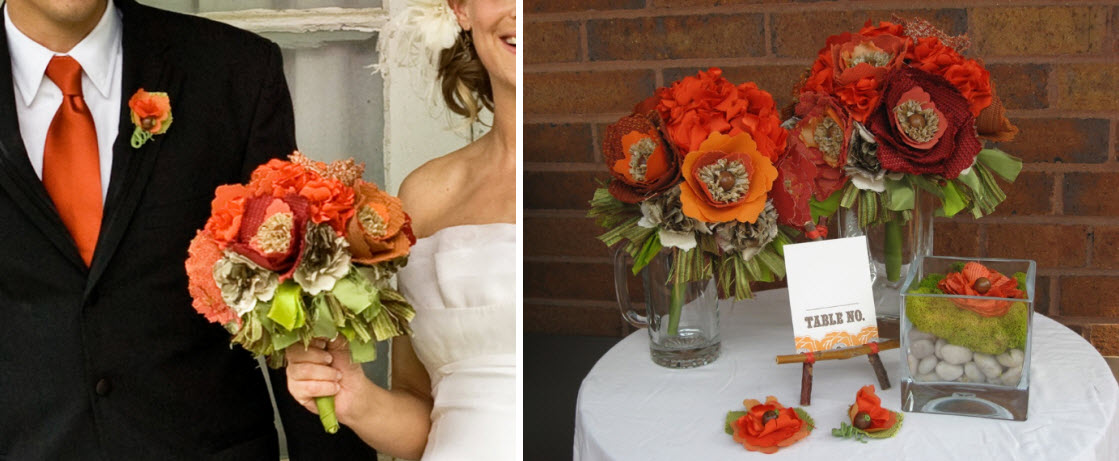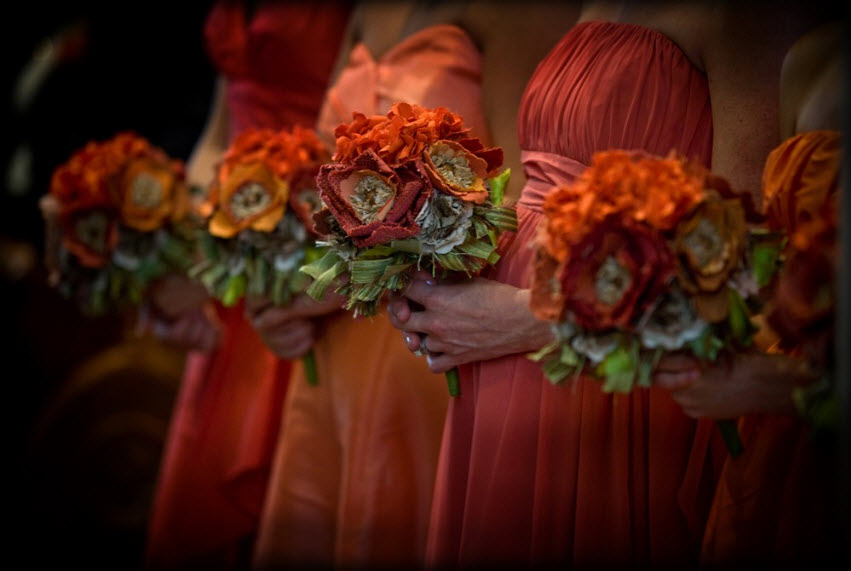 I found these on Funky Fabric Flowers. I am digging the ribbons and frays and of course the adorable buttons.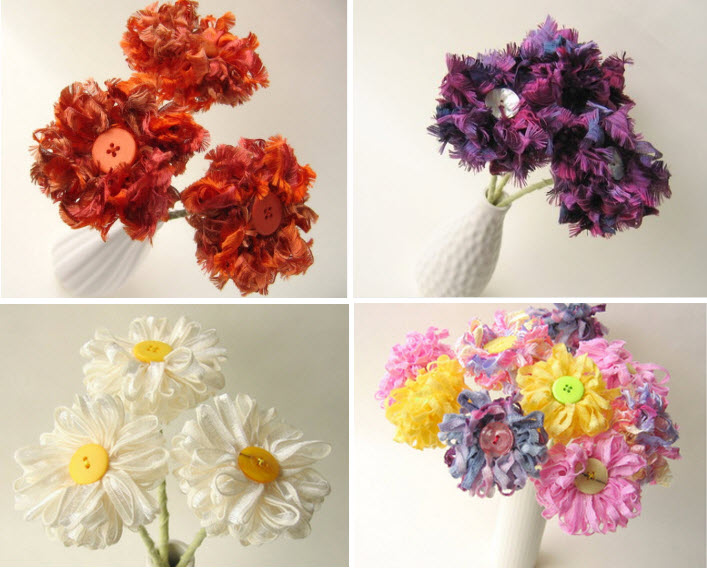 These inspiring bright, lacy button creations I found at Kreated by Kelly.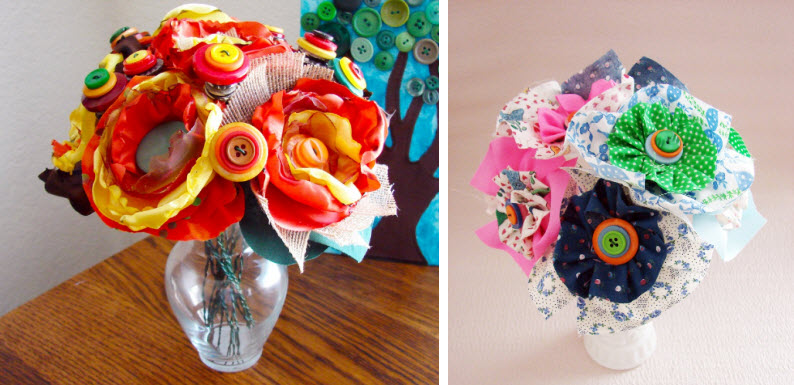 If you're the DIY type and want to give a go at creating your own fabulous fabric flowers this DIY tutorial from GreenUpgrader.com will inspire you with colorful fabrics and lacy details.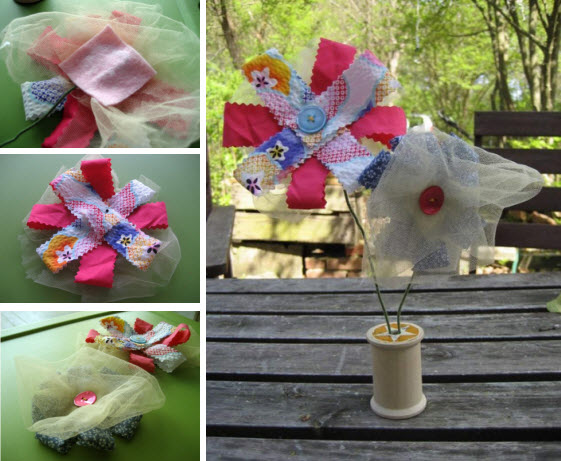 If you are planning to have fabulous fabric flowers at your wedding, comment here and show me some of your faves. I always have room for more!