5 Ideas for your DIY Wedding Decorations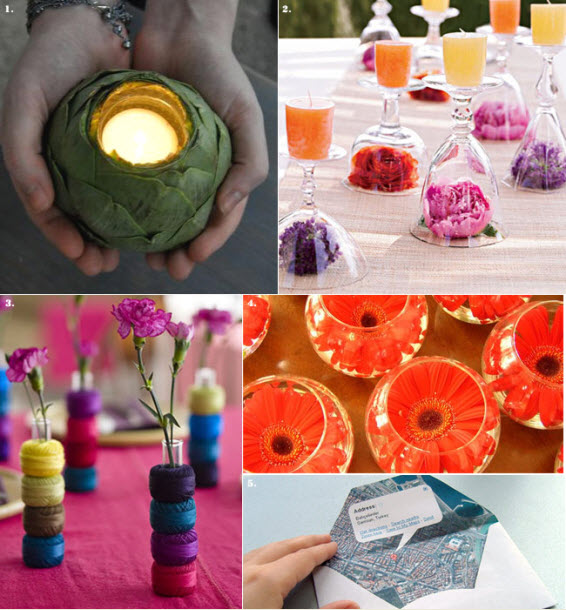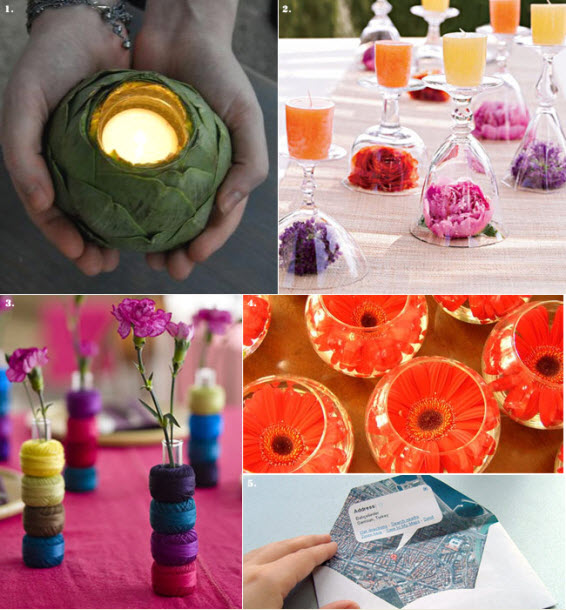 One of my absolutely favorite wedding blogs, Dog-n-Bird, consistently impresses me with lovely, unique, and inspiring DIY creations. Dog-n-Bird's blog is a 'smattering of couture, vintage and quirky dresses, paper, flowers, food and color for weddings...(it's) an editorial view on the wedding community and bubbles up the most creative, inspirational ideas..it is a resource for inspiration and affordable or DIY versions of high-end ideas.' Sounds great doesn't it? It is!



Check out some of my faves above: Artichoke candle holders, colorful embroidery spool bud vases, upside down goblet with flowers, bursting with color, floating fish bowl centerpieces, and oh-so-creative, map invite envelope liners. I simply can't pick my favorite and advise to use them all in your wedding decor! Visit Dog-n-Bird for more inspirational ideas.