Mixed Tape Letterpress Wedding Invitations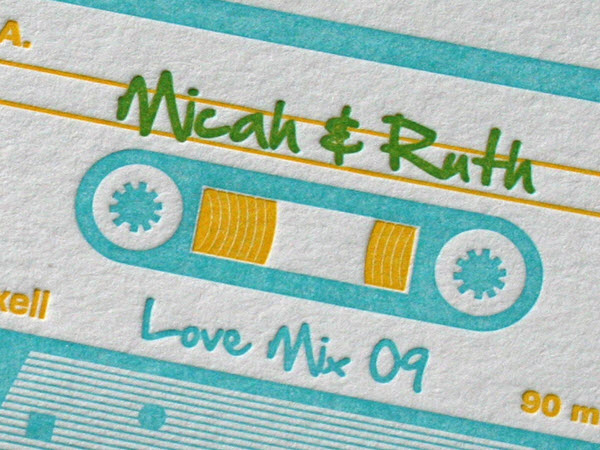 The concept, the colors, the layout-everything about these invites via D*lsh, I simply love! The memories of the sweet mixed love tapes of the 80's are channeled just right. Here's to all the romantics out there and children of the 80's who fondly remember Loyd Dobbler - these invites are for you!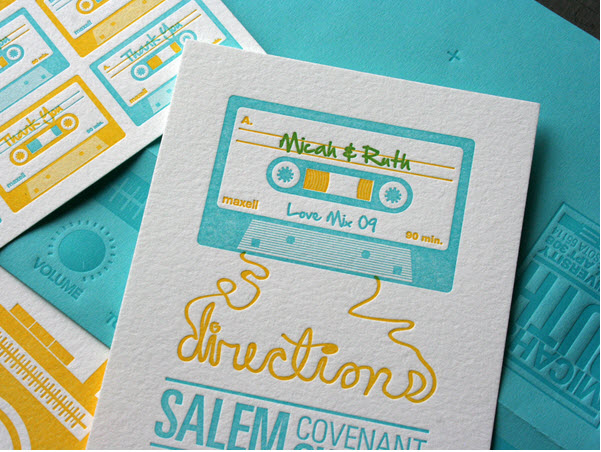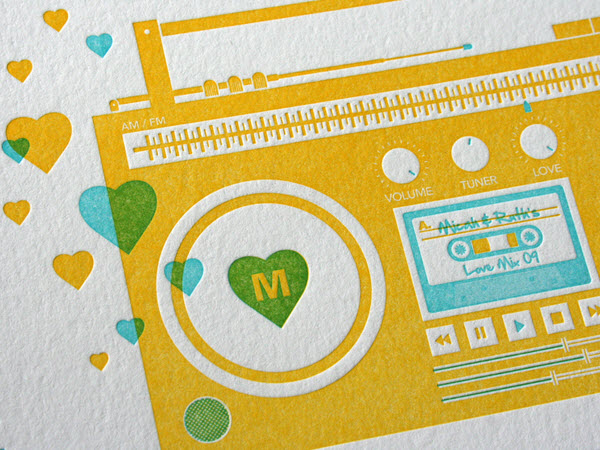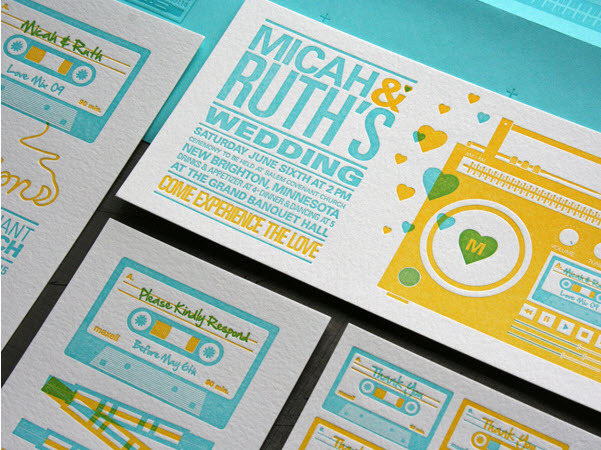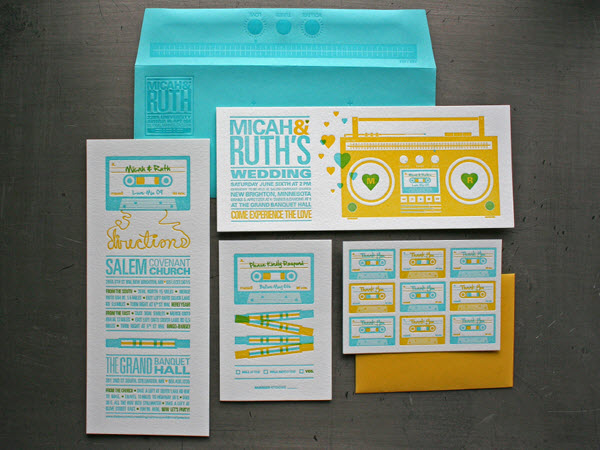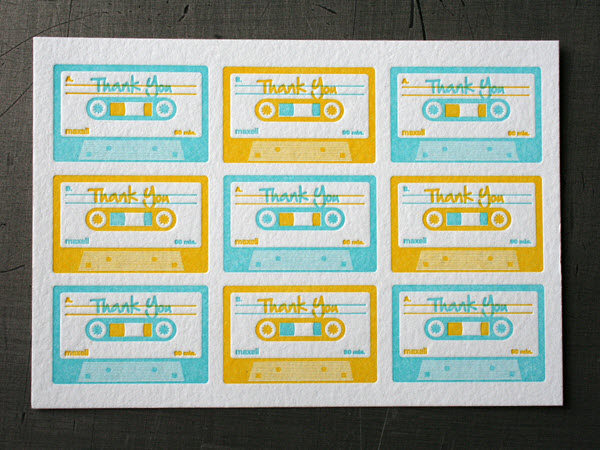 Letterpress stationery by Adam Ramreth, printed by Studio on Fire, and found via Intimate Weddings.