A Tea Party Bridal Shower Theme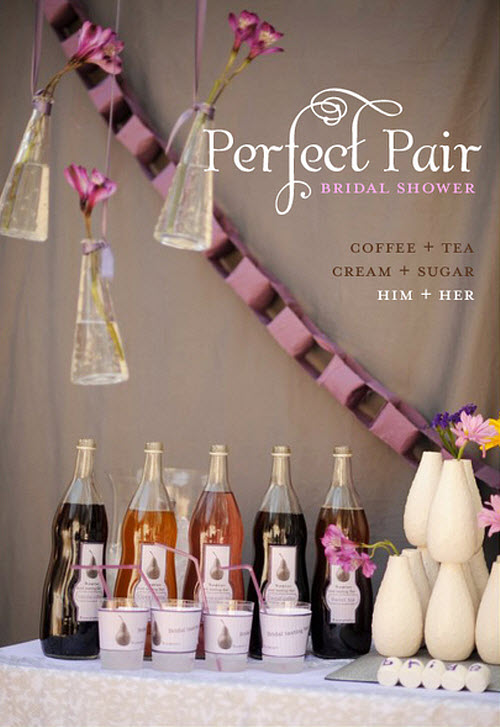 This coffee + tea tasting bar bridal shower from the Hostess Blog is truly an inspiration. I picture a late afternoon gathering with your best girlfriends. Combine your favorite flavored iced teas and coffee flavors with easy to find glass bottles and there you have one beautiful spread! Add your favorite scones, cakes and pastries to fit perfectly with your creative drink selection.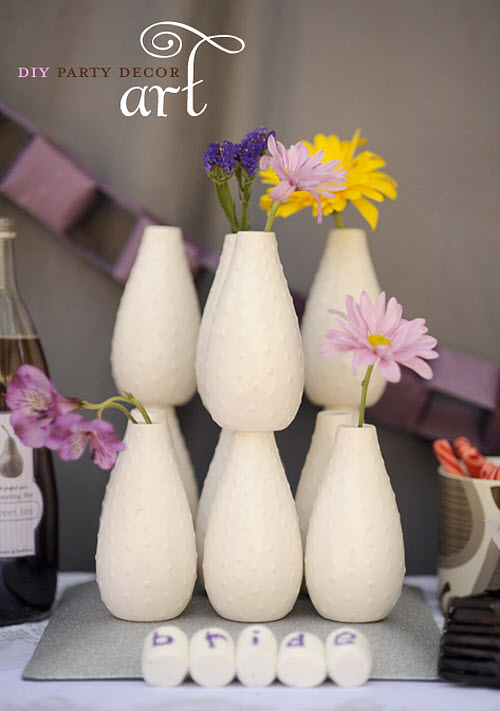 Find simply elegant vases like these at IKEA or find mismatched beauties at your local thrift store. Hang them by colorful ribbons for a great extra touch.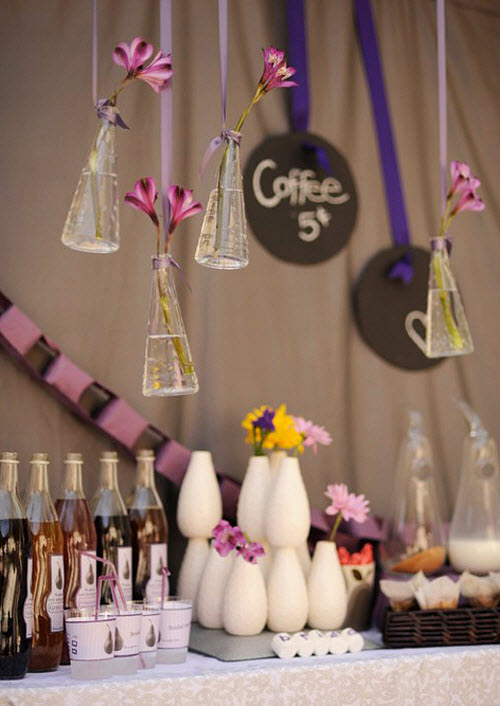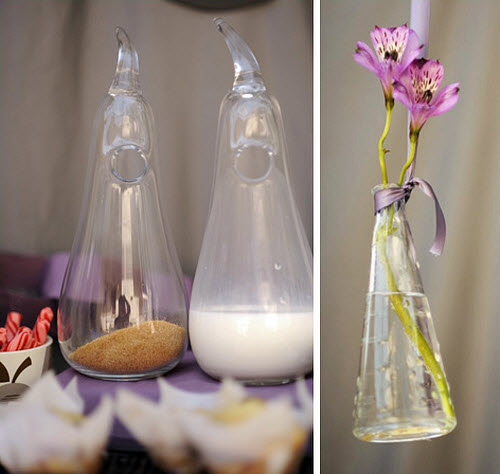 You can personalize the bottles by adding these cute DIY labels that you can download here.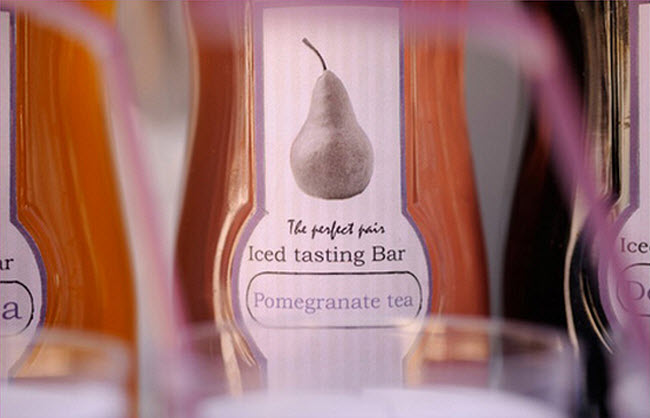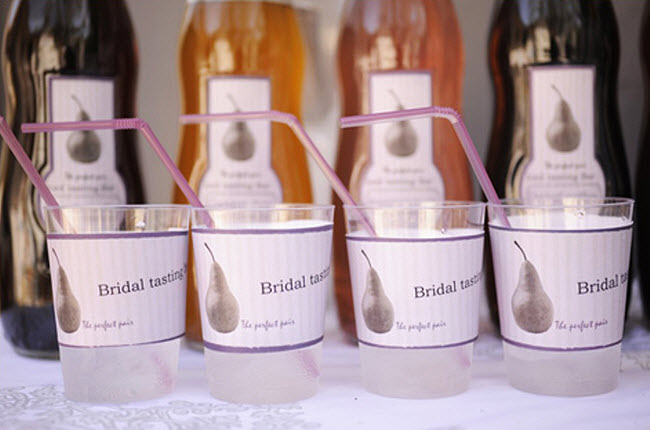 For some added creativity, try these frozen milk ice cubes to add to your tea and coffee selections. Make them extra sweet by sprinkling purple sugar on top. This is a great way to keep iced coffee from getting watered down.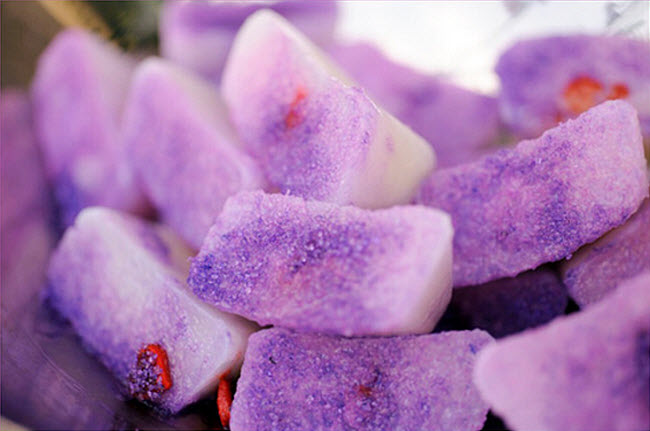 Making personalized wraps for your muffins and pastries is easy. Simply cut down parchment paper to 8x10 size, type onto a word document and print on your parchment paper.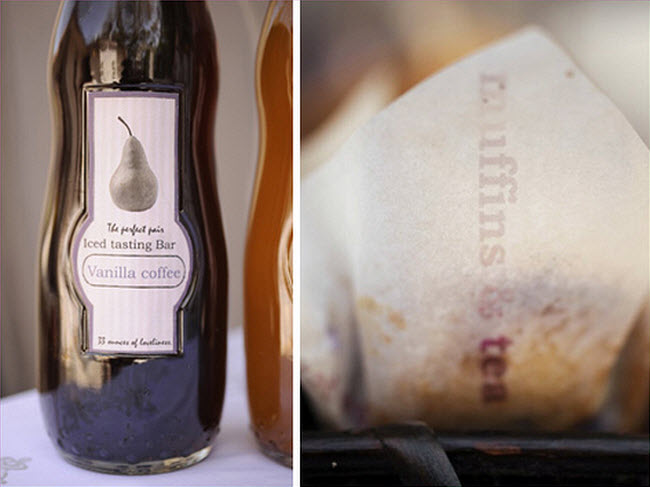 Think about handing out custom flavored tea bags to brew at home. Personalize the label saying thanks and giving directions on how to brew the tea over ice at home.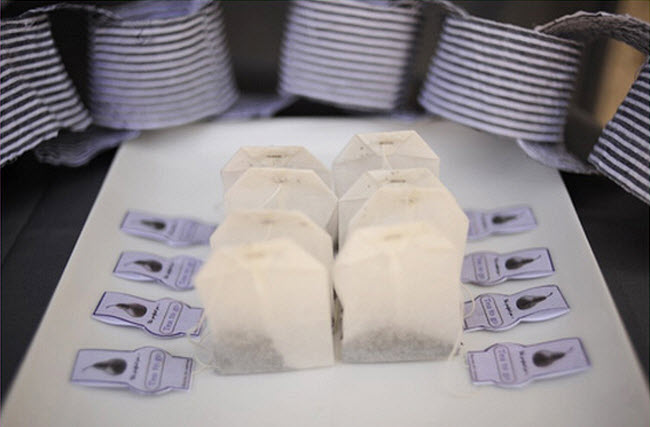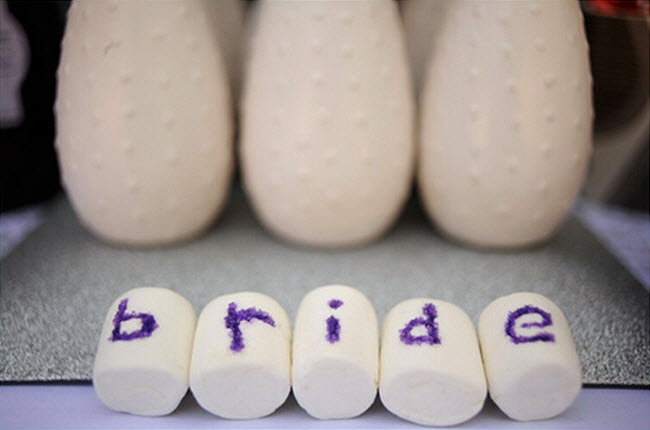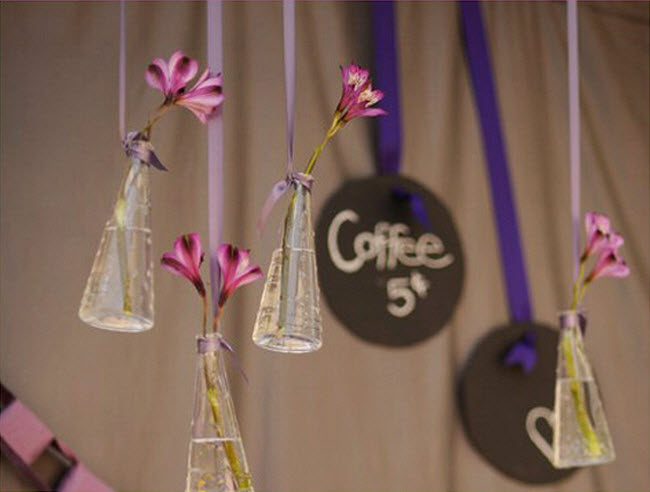 Images by Michael Chan