French Country Fall Dessert Bar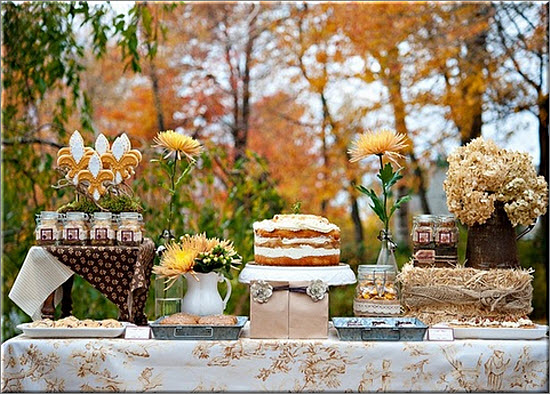 Happy Thanksgiving everyone! I hope you are currently overwhelmed with the aroma of roasting turkey and marshmallows melting on those gooey decadent sweet potatoes. Mmmmm....I'll be over soon.



In the meantime, as this weekend signals the end of fall, I couldn't help but post one more autumn inspired goodie. Perfect for your reception or shower, this country dessert table is filled with pumpkin and pecan deliciousness, brownie bites, chunky cookies and DIY take home treat bags with the cutest handmade paper flowers I've seen.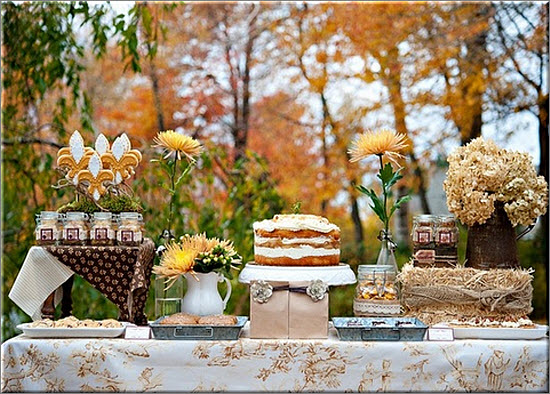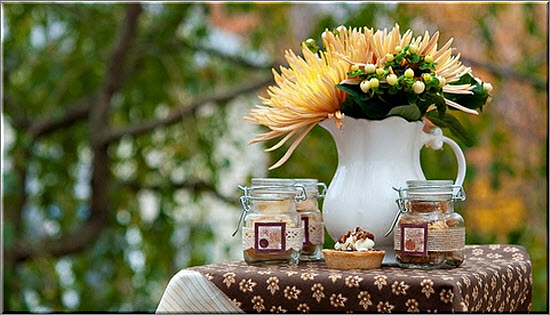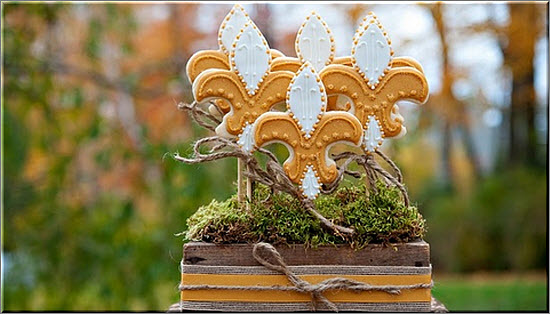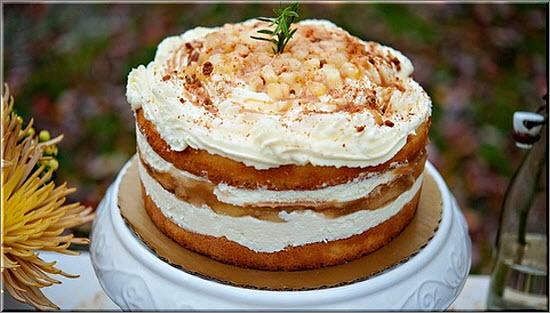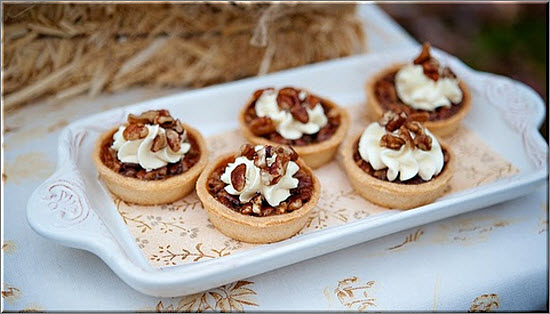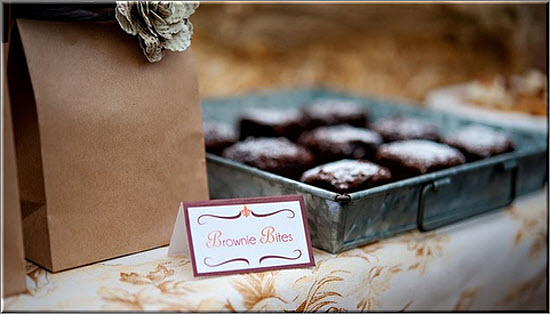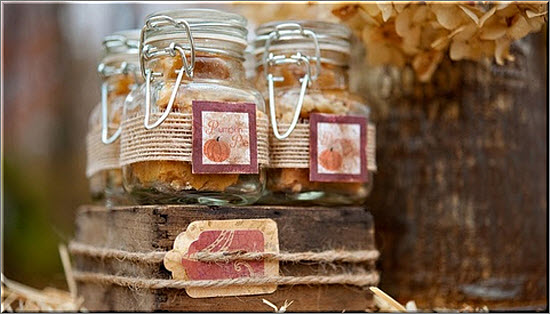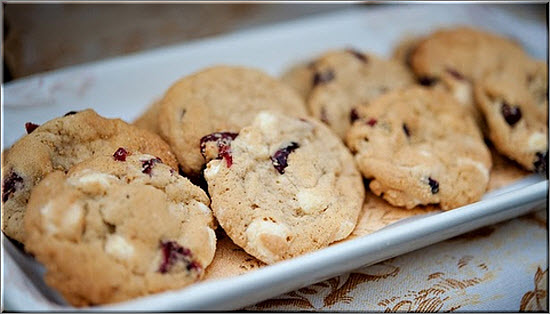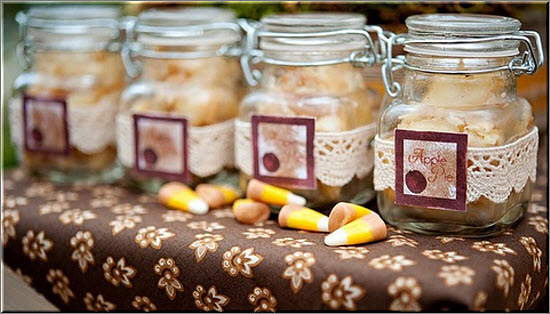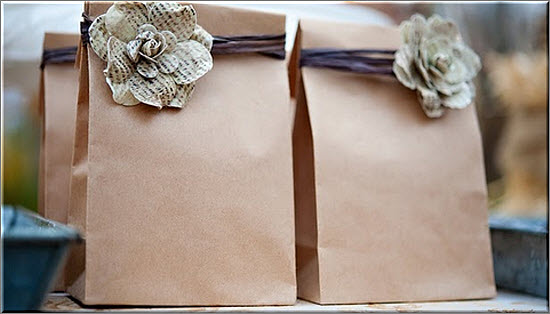 Images from Sandra Downie Event Design found via Tom Kat Studio