A bonny couple, a loch and bagpipes
Today we have a wedding from Scotland. Sam and Nathan were married at the Ardanaiseig Hotel on Loch Awe where the recommended way of arriving is by steamboat! Although you can also come by helicopter, train, seaplane, car, bicycle or on foot! The misty Scottish mountains in the background are the most romantic backdrop although the stunning scenery doesn't quite upstage the wedding couple, who obviously had a blissful day, captured in these photographs by Hannah Morris.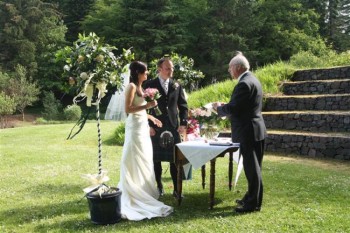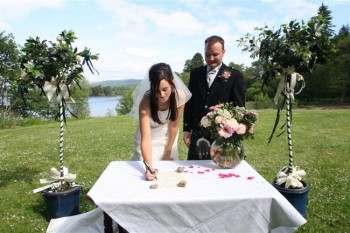 With thanks to Sam and Nathan for sharing their Scottish wedding with us and Hannah Morris for the photography.