How to Add a Festive Touch to your Wedding Sparklers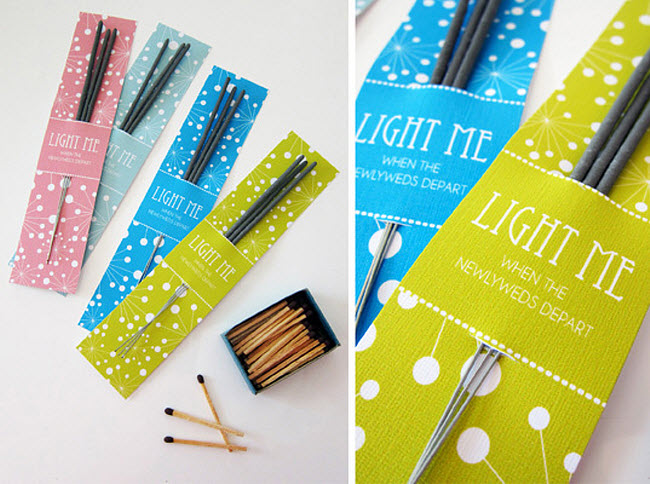 The sparkler send-off has become a popular tradition. A fun and festive way to get your guests involved, they are also inexpensive and just plain look great. I found this great DIY project from The Pretty Blog that provides you with a free template to download your own festive colored packaging to showcase your sparklers.
Sparklers can be purchased at any local party store. Then, print off your favorite colored DIY packages. And don't forget to provide boxes of matches to get the sparkle going. Think about ordering personalized match boxes or simply cover bulk boxes of matches with wrapping paper that is coordinated with your wedding colors. Viola! Perfect celebration material.