From Dessy: Summer Bridesmaid Dresses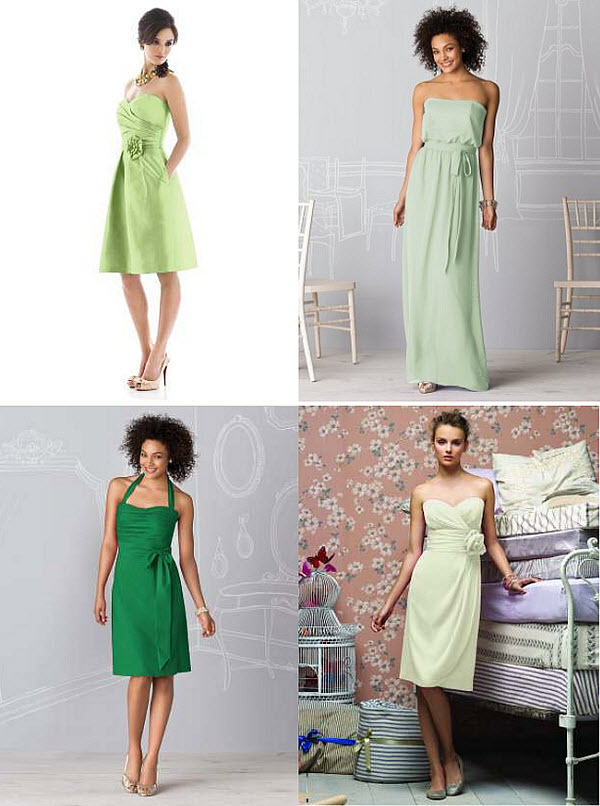 During a recent *ahem* official poll on The Dessy Group Facebook page our fans let us have a sneak peek at their summer wedding colors. When asked what colors their summer bridesmaid dresses were going to be I noticed a popular trend: yellow, green and orange.
All these eye popping colors are perfect happy, bright hues to add that kick to your day. So, I thought, why not share with you some of our dresses in these favorite colors to help inspire your own planning? With no further delay, a collage of yellow, green and orange bridesmaid dresses to brighten your day. And by that I mean your day and your (big) Day! Clever, I know.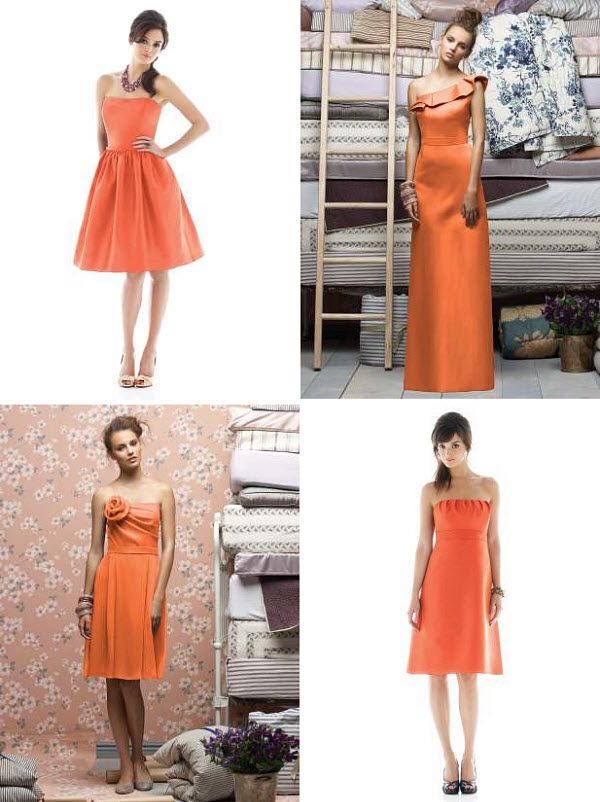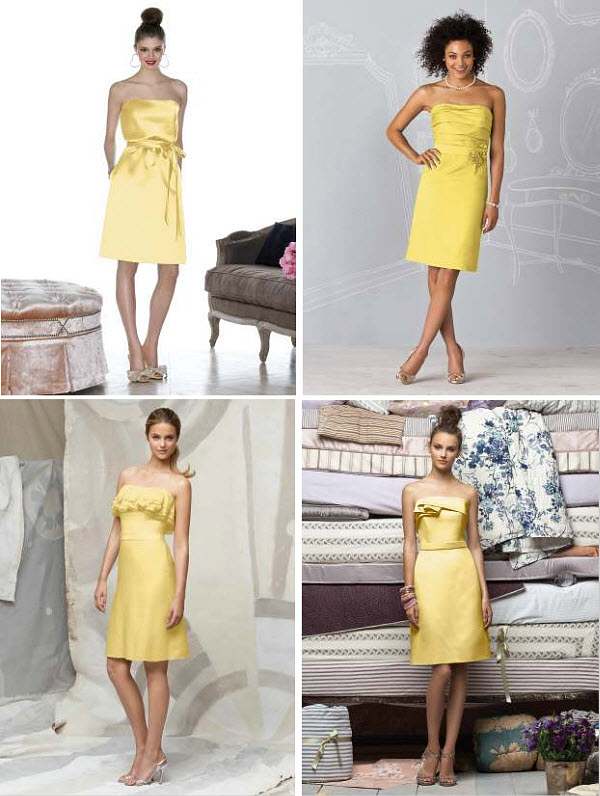 Dresses pictured: Alfred Sung D496, After Six 6615, After Six 6605, Lela Rose LR 149, Alfred Sung D486, Lela Rose LX137, Alfred Sung D434, Lela Rose LR147, After Six 6607, Lela Rose LR134, 8013, Lela Rose LR125, After Six 6579