A Southern Peach Wedding in Knoxville Tennessee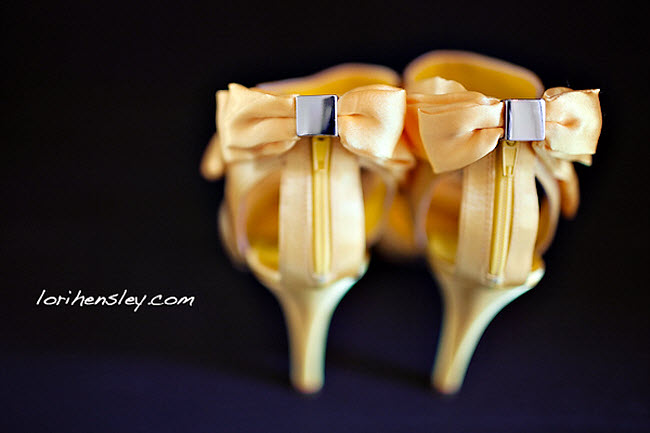 So I've become a bit obsessed with Twitter. Where else can you unobtrusively talk all day long, make great professional connections and new friends all at the comfort of your desk? One of my Twitter besties Kathleen, is one half of a husband and wife professional photography team, JoPhoto, based in Knoxville, TN. She recently married her sweetie Joe and shared her wedding photos with me. They were too good to keep to myself so I've posted them here for you all to enjoy. They were taken by Lori Hensley Photography.

Joe and Kathleen were married on April 10th of this year. I asked her a few questions about her big day that might help you plan yours. Thanks so much to Kathleen and Joe for sharing your beautiful day with us!

What was your vision/theme? 
I originally wanted a destination wedding. But after speaking with both of our families, it was decided that it would be best to have our wedding in Knoxville. So, we found the 2nd best option, and got married on the white sand beach at Hunter Valley Farm. We still had a beach wedding, even though we live in a land-locked state!

How did you bring it to life?
I chose bright, spring colors, incorporated starfish, sand dollars and sea shells and used that theme throughout the wedding and for our save-the-date cards and wedding invitations.

Did you do any DIY projects?
Yes, I designed our wedding invitations, programs and menu cards. I also made all of the boutonnieres out of white spiral seashells. I made our  guest book tree, and chocolate seashell candies for all the guests. I also purchased personalized bouquet charms for all of the bridesmaids from Etsy.

What were the most memorable moments?
My dog, Flicker, running down the aisle to deliver the rings during the ceremony. She was the "ring dog" at our wedding. Then, she scratched the sand and plopped down right beside me for the rest of the ceremony and ran out with me and Joe at the end.

What unexpected things happened that weren't planned for?
1. We did not think that it would be 90 degrees in April on our wedding day. I had checked the weather history for April and the averages were in the 60's.
2. It was windy on the beach, and we had a microphone by us so everyone could hear the ceremony. I had a cathedral veil, and the wind was blowing so hard it wrapped my veil around the microphone stand. I had to unwrap it and wrap it around my arms during the ceremony.

What's the best advice you can give a bride and groom planning their wedding?
Your wedding day will fly by, and almost seem like a blur! Everything will not go perfectly, and there might be little things here or there that will go wrong. Just remember that you are marrying the man of your dreams and at the end of the day you will be "Mrs." and he will be your husband.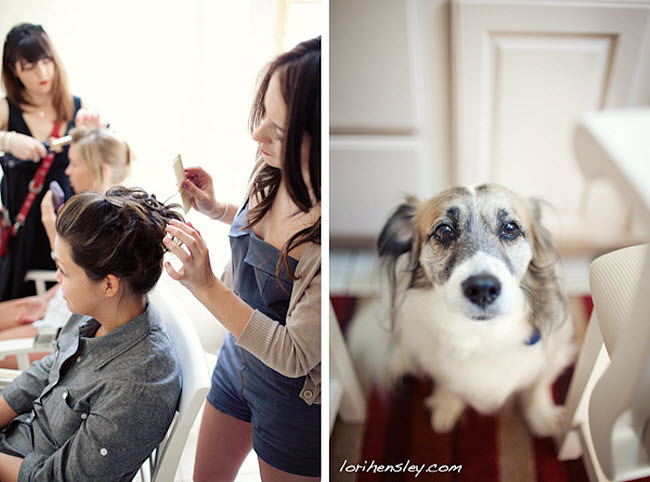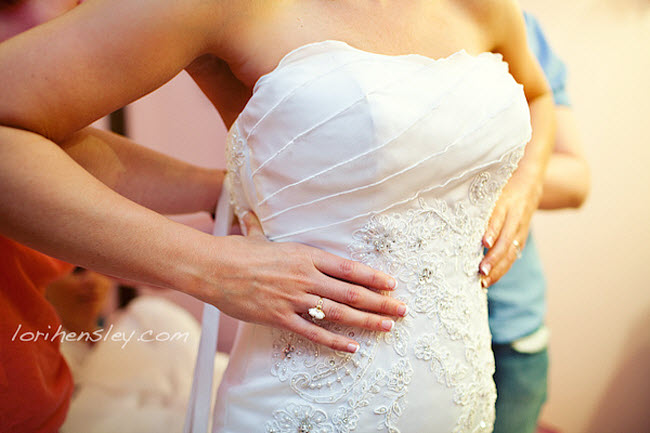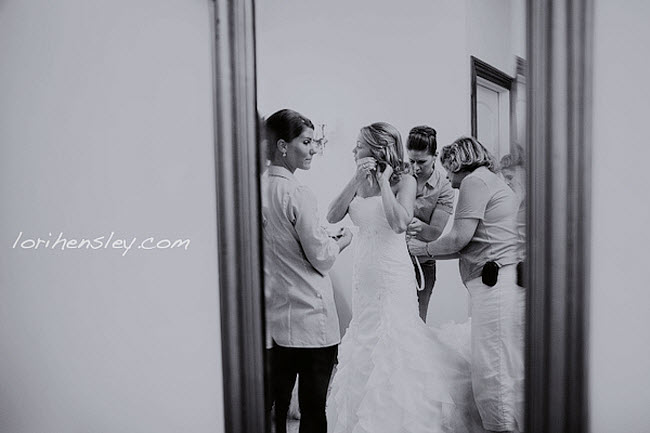 <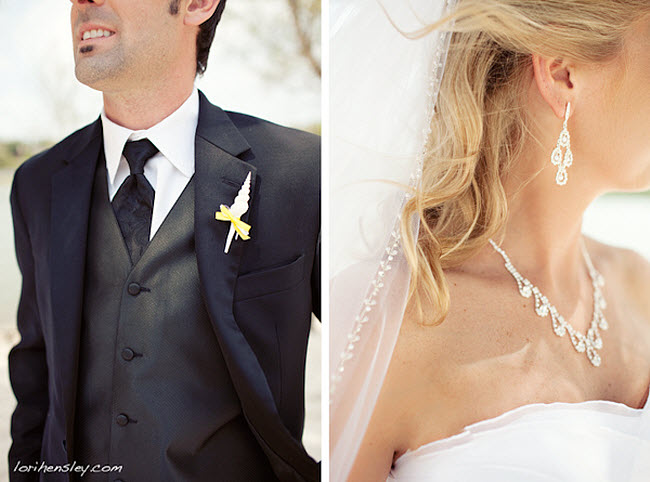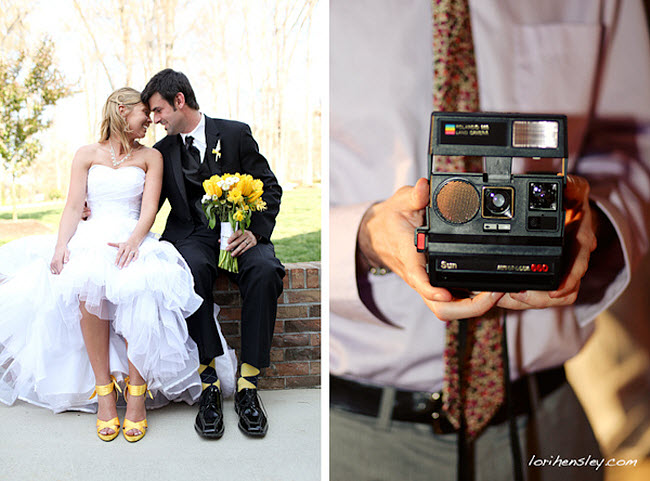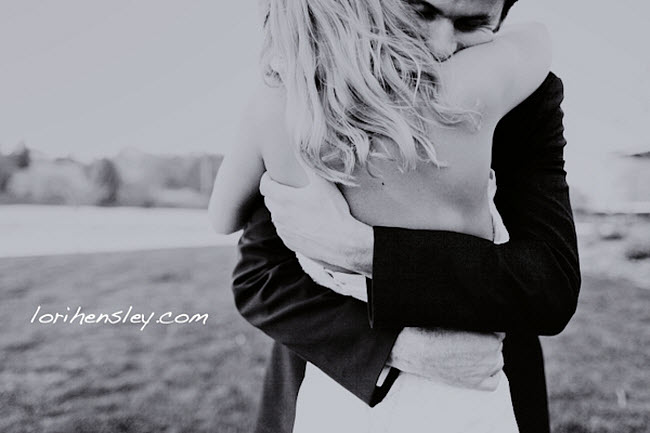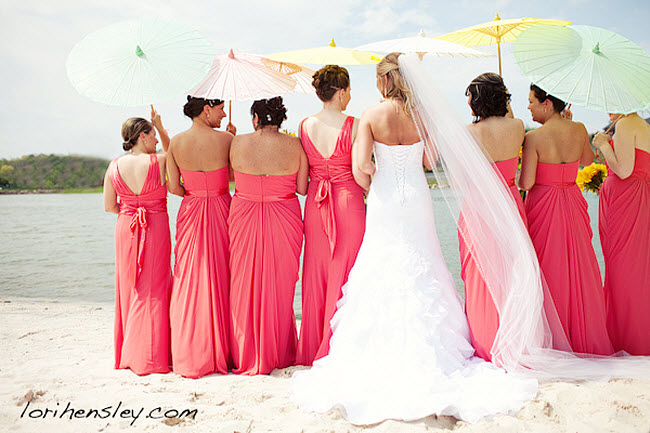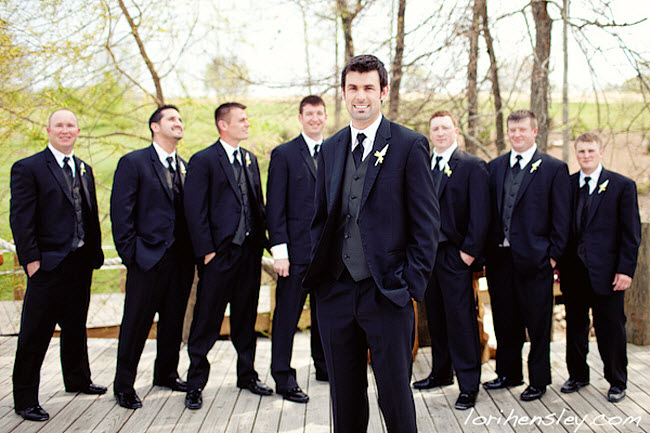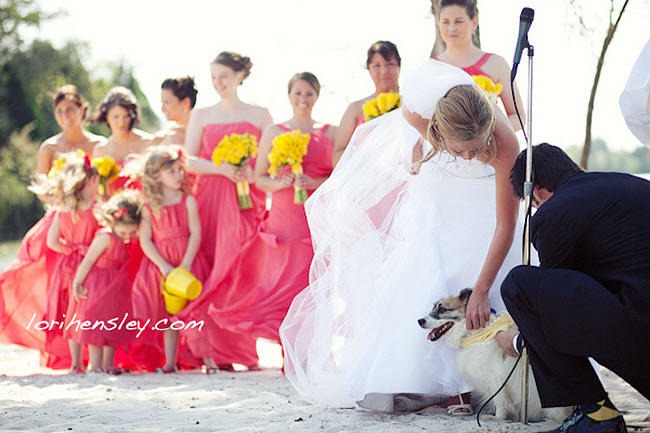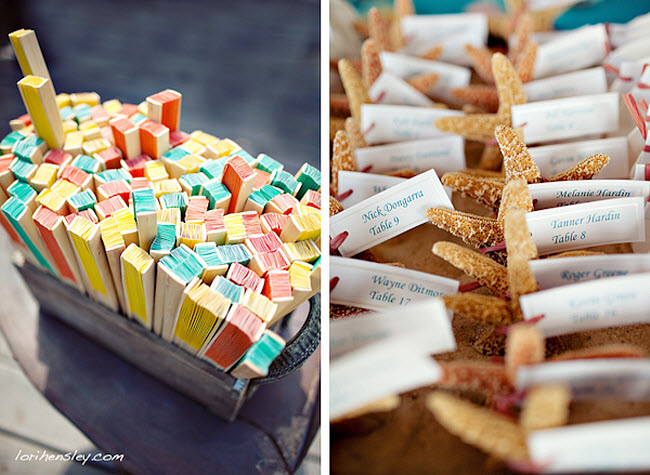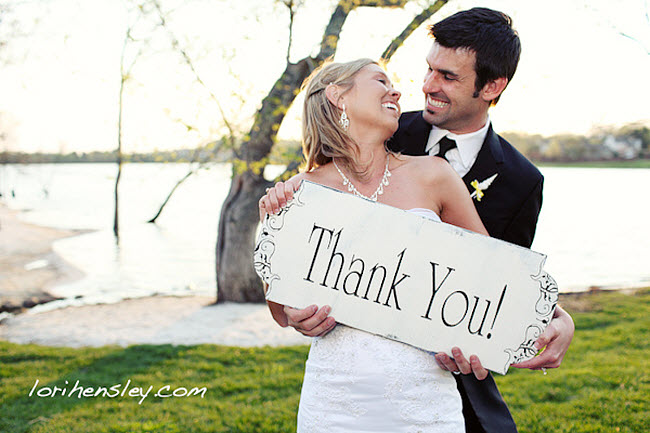 Images by Lori Hensley Photography