Vintage Style Wedding Cake Cupcakes: Learn how to create your own.
Vintage style and DIY weddings are key trends right now. And wedding cake cupcakes are de rigueur!
That's why I HAD to tell you about these Vintage Cupcakes classes where you learn to decorate 12 beautiful cupcakes in a vintage style. Perfectly delicious for offering at your wedding reception.

Run by Le Beau Cake, who love €˜vintage' and €˜shabby chic' themes, and offer the experience and ideas to help you create your €˜vintage' themed tea party or wedding.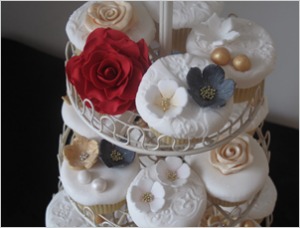 Vivien from Le Beau Cake used vintage as inspiration for her own wedding and will share her tips and ideas on how to achieve the look and where to find bargain bits and pieces to bring it all together.

On the Vintage Cupcakes class you'll discover:
Tricks of making decorative €˜pearls' to adorn your wedding cupcakes
A simple but clever method of creating beautiful roses
How to craft flowers with vintage feel accents
Techniques of using €˜vintage' style colours
What to use to give a beautiful €˜lace effect' to your wedding cake cupcakes
Don't worry if you haven't any experience as the Vintage Cupcake class is suitable for students at all levels.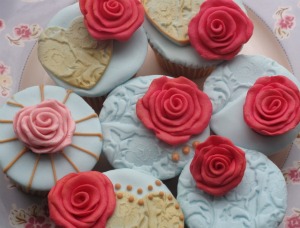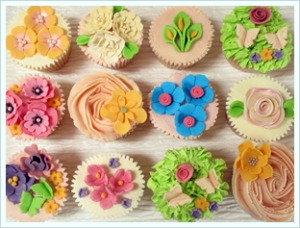 Classes cost £80 a head and are limited to four people per class. Maybe an idea for your hen party or a day with your sister/mum/best friend? Le Beau Cake also runs other cupcake classes with different themes - so you can expand your repetoire!

You'll find full details and booking instructions on Le Beau Cake website. Enjoy! (All photography from Le Beau Cake)