Brighton Wedding with a Royal Pavilion-Style Wedding Cake
Joanna and Paul chose a Brighton wedding venue location and made the most of the stunning local landmarks, like the fantastic Royal Pavilion (they even had a themed wedding cake to match it).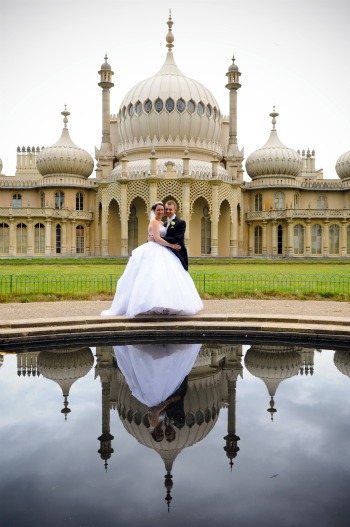 Photographer Stephen Mark has really captured the mood of the day. I love the pink beach hut - I'm sure this photograph is one that the bride and groom will treasure in years to come. I also love the groom's white rose buttonhole which matches the bride's white rose wedding bouquet.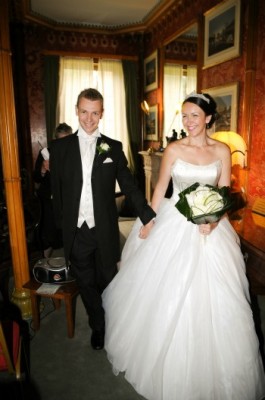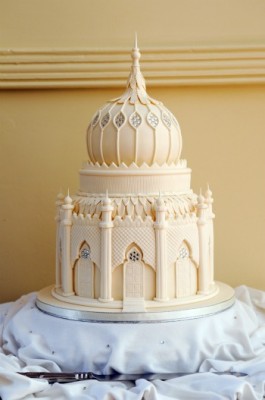 When you're thinking about what you want from your wedding photography you need to consider the time of year you're getting married (which will affect the light and, of course, the weather. )
Do a really good recce of your surroundings and pick out landmarks that will look stunning in your photographs (like the pink beach hut here.) It's even better if you can walk around with your photographer, so you think about how you're going to style your wedding photography.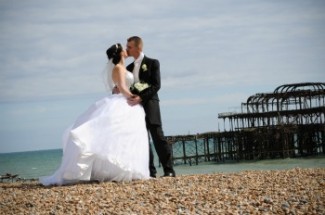 Thanks to Joanna and Paul for sharing their wedding day and Stephen Mark for the photography.