DIY Hanging Baskets for your Floral Arrangements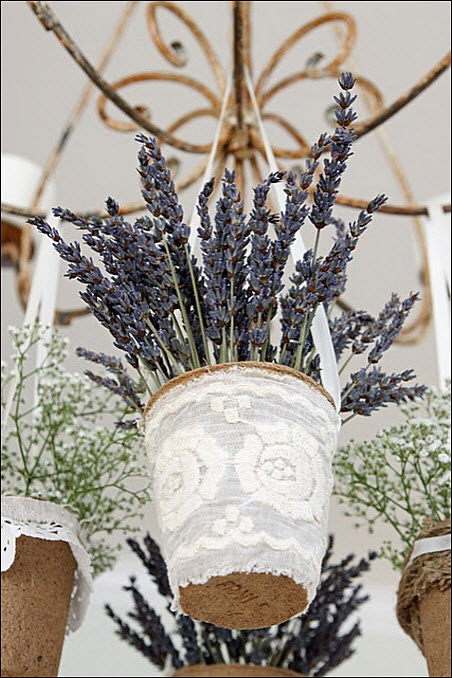 Made out of peat pots, this pretty flower hanging DIY project from French Lark Spur is simply lovely. Who knew peat pots could clean up so well? My favorite is the dried lavender with the lace overlay. Rustic and beautiful. You could use these in so many ways - hanging as decor for your outside or inside reception, as wedding reception centerpieces, or you could even go for mini peat pots and give them away as favors at your wedding.
Images from French Larkspur.