How to plan your wedding photography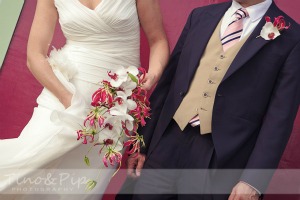 Tino and Pip are a wedding photographer couple who have a real sense of fun and occasion.
Here are their top tips for wedding photographs.
"We hesitated a little when compiling a list of 'must have' wedding photographs. Tastes are changing, so many couples are turning wedding traditions on their head, following their own vision and making new opportunities for photographs. The candid and arty style that is becoming more popular among many professional wedding photographers means that even shots that are common to many weddings transcend their familiarity. Representing the personalities of the couple makes these photographs unique to them! Here is a short list of photos that couples often look for, which challenge us to not only capture these moments, but do so in a way that is distinctive to each wedding..."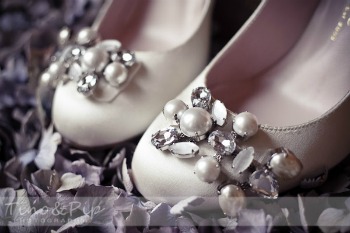 Wedding shoes - although not every girl is a shoeaholic, there's a shoe lover in most of us! Even the grooms are getting in on the act these days, so plenty of opportunity for stunning shots!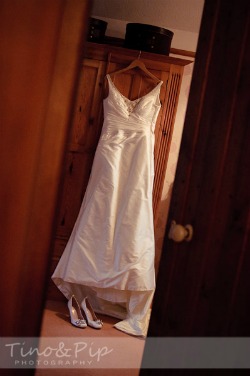 Wedding dress - hard to go wrong with the dress, and plenty of potential for stunning bridal images, but please, please, please invest in a gorgeous hanger, which is a small expense but really adds to those hanging dress shots.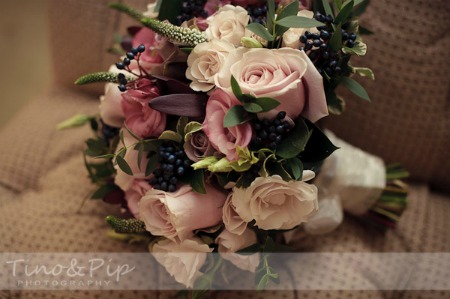 Bouquet/Buttonholes - One of those details that is always worth spending time photographing well. Couples spend so much time deliberating over the flowers and produce some stunning and diverse ideas.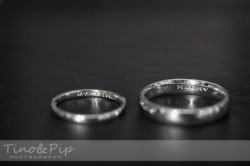 Wedding rings - always, always well protected by the best man - they're never more than five feet away when we're given temporary custodianship! No Four Weddings moments allowed (although that brightly coloured resin heart ring was fabulous)!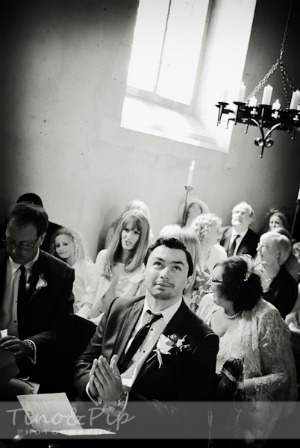 Groom waiting - a great picture, the anticipation draws a great mixture of anxiety and excitement!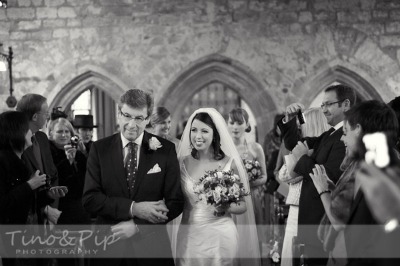 The processional - beaming dad, beaming guests (cameras at the ready), and the beaming bride, taking it all in.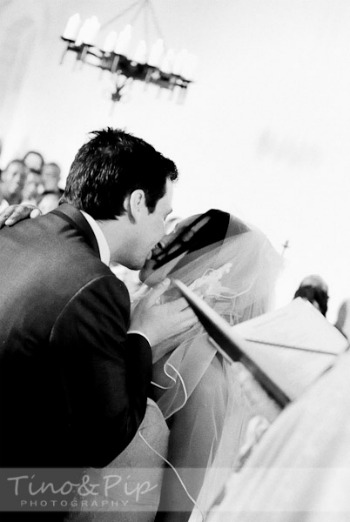 The kiss - the moment when all the nerves go away and the party really begins. A great indicator of the couple's relationship, whether they're cutely in love or all-out passionate!
More tips tomorrow including why you should take photographs of wedding speeches and why you'll probably forget the first dance photograph.
Thanks to Tino & Pip for their advice and all the wedding photography shown here.