DIY Wedding Favors: Flower Cookie Bouquet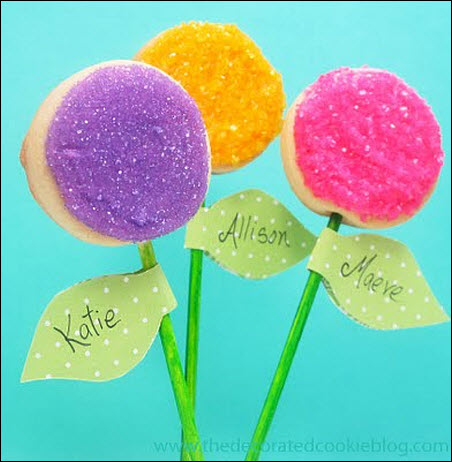 Have you ever met anyone who didn't like cookies? Me neither. Hence, making them the perfect sure-to-love favor. If you are a stranger to The Decorated Cookie blog I suggest you head over there after checking out this post and start taking notes on all of the gorgeous sweet creations.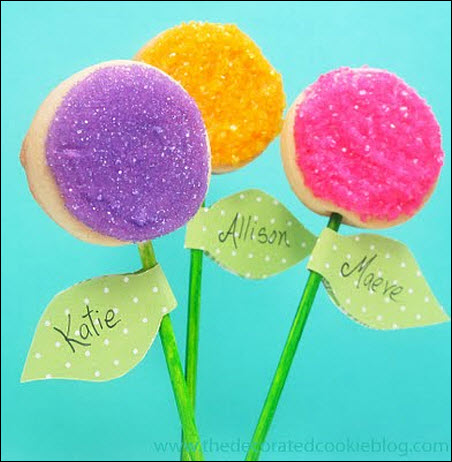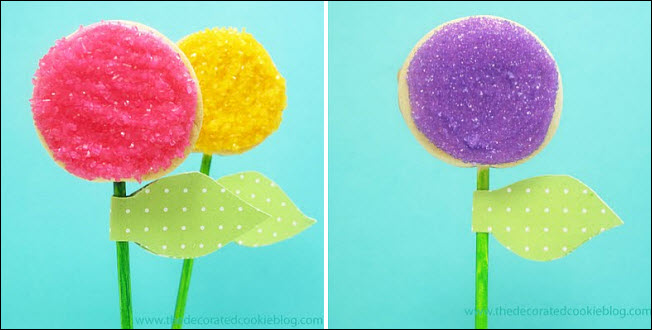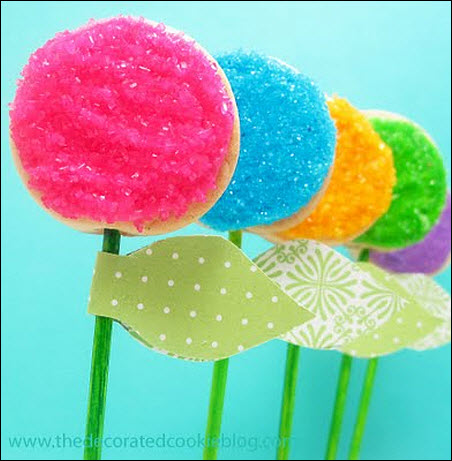 These colorful and tasty flower cookie
pops are perfect used as place cards, as your wedding reception
centerpieces or as treats at your bridal shower. Yum. Please pass the
milk.