How To Choose Bridesmaid Dress Styles To Suit Your Girls
Girlfriends come in all shapes and sizes. So you need to make sure that you choose styles of bridesmaid dresses to suit your maids.
Of course, there's nothing to say that you have to have identical frocks for each maid. In fact, the current trend is rather against this (and it's probably for the best).
Some of your bridesmaids could wear long gowns, some cocktail style and the necklines could be whatever suit your bridesmaids best.
The theme that will hold it all together is the colour(s) you choose for the bridesmaid dresses.
So here's a quick guide to choosing bridesmaid dress styles to suit different physiques, with some suitable bridesmaid dresses by Dessy.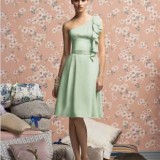 One Shoulder Gown
Okay for medium busts
Good for pear shapes, diverts the eye away from problem areas
A great look on tall bridesmaids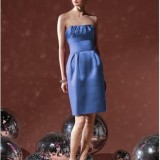 Strapless Gown
Good choice for medium busts
Shows off toned arms and shoulders
Enhances a long neck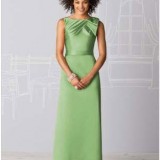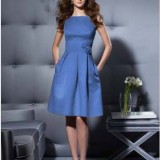 High Neckline
Good for small busts
Makes a feature of good upper arms
Timeless classic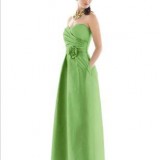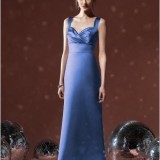 Sweetheart Neckline
Fairytale look
Suitable for both short and tall girls
Gives small busts a boost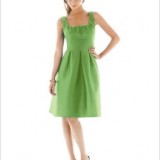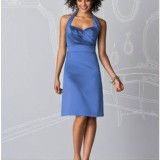 Straps
Support larger busts well
Draw in wide shoulders
Elegant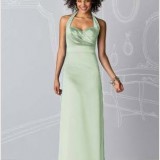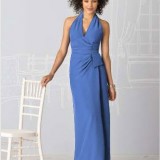 Halter Neck Style
Good for taller girls
Works well with narrow shoulders
Good for smaller busts
All bridesmaid gowns shown are by the Dessy Group and are available in a variety of styles and colours. Explore the site and you're certain to find something your maids will LOVE!