Dessy Twist Wrap Dress in a Sophisticated Black Wedding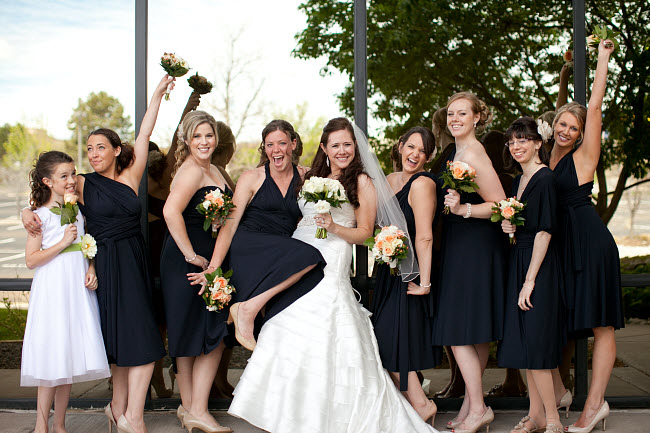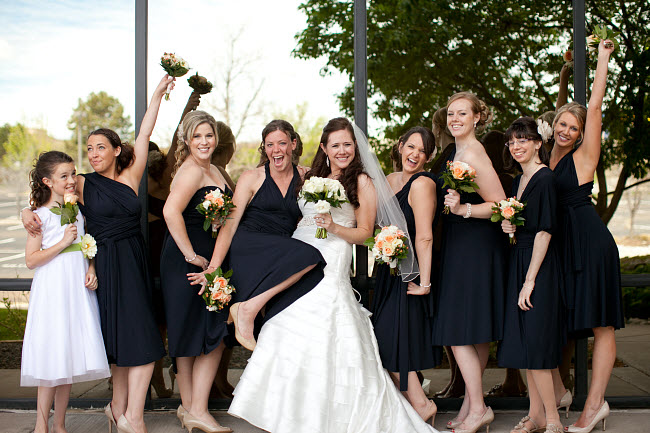 Meet Jackie and Rich Berretta. They met and live in New York City and got married in Jackie's hometown of Denver, Colorado.



When Jackie reached out to me to rightfully show off her gorgeous wedding full of the Dessy Twist Wrap Dress I instantly asked if she wouldn't mind sharing her photos with all of you. If you've seen our Twist Wrap Dress on Dessy.com but wanted to see it 'in real life' before deciding, I think this wedding will help your decision!

In Jackie's own words:

"A few months after I moved across the country for a job, I was sitting in a Manhattan sports bar by myself watching a Denver Broncos game. Rich, born and raised in the Bronx and happens to love the Broncos just as much as I do, walked into the bar and sat down next to me. Two and a half years later, we are married!

I am a graphic designer, so I was immediately drawn to Dessy's Pantone wedding colors. I chose Midnight, Pistachio and a bit of Clementine for my traditional but modern spring wedding.

My seven bridesmaids are all different heights, have different styles and personalities and live in five different states. I needed something accommodating to them that was affordable and convenient. The Twist Wrap Dress was perfect. We had such a fun time the night before the wedding deciding how everyone would wear her dress. Each bridesmaid was able to wear it to fit her personality, including Tesha, who was 6 months pregnant at the time! The girls raved about how much they loved the dresses and how comfortable they were all day. I really think this is the dress a bridesmaid can actually wear again!"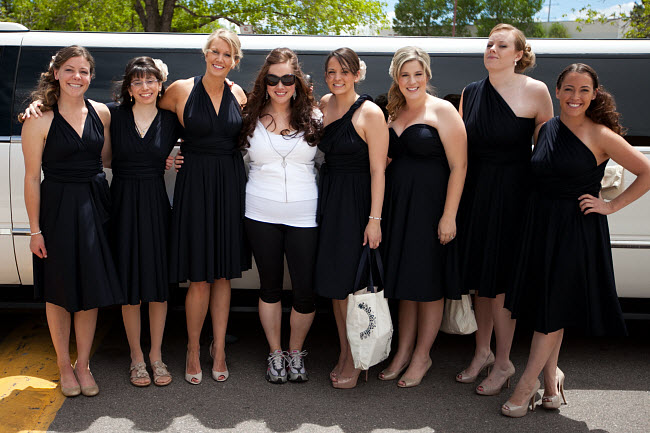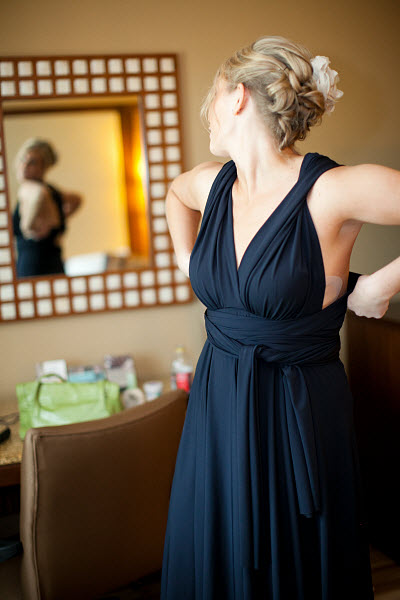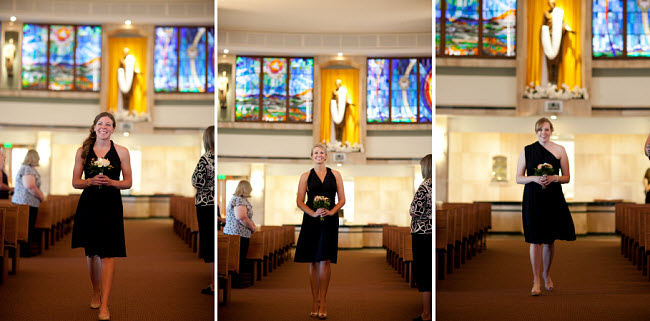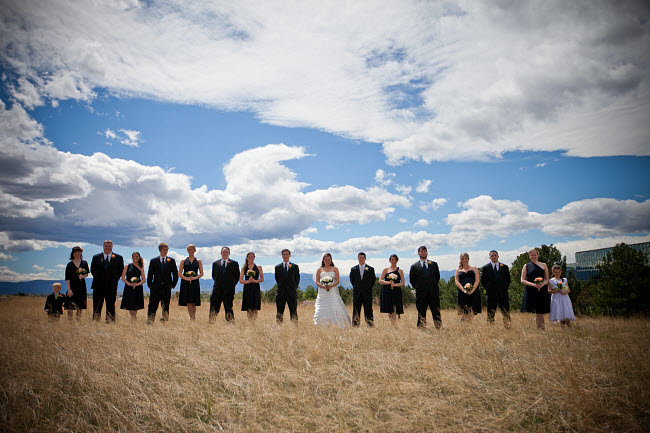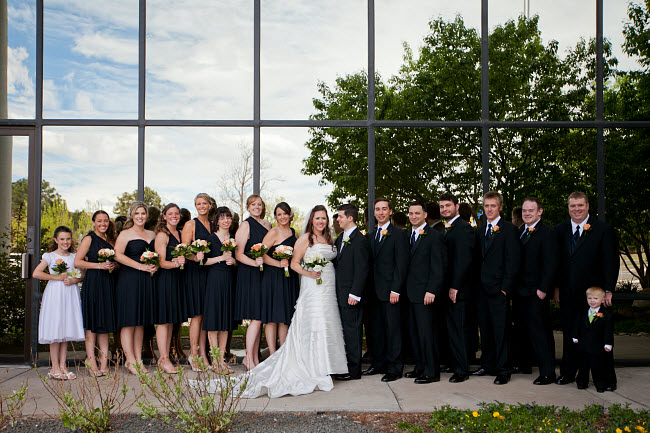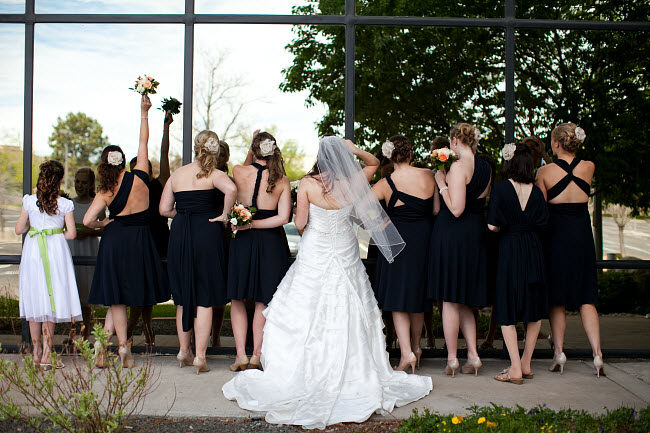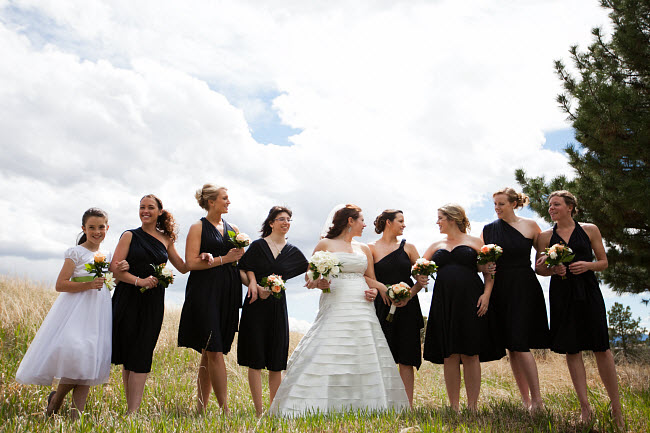 Images by Fuse Photographic
To see all of Dessy's Twist Wrap Dress options visit Dessy.com today and choose your favorite style and colors.