It's the small stuff. The little wedding details that will make all the difference on your big day. On this blog we aim to find all the bits and pieces you're looking for to make your wedding day your very own.

Anyway, this is one wedding where the details just JUMPED out at me. I especially love the big gold B and G letters on the chairbacks. Not hard to source and they Look So Fabulous! I also love the little framed quotations on the tables (see below).

This wedding is via the Jessica Monnich blog (who created all the photography). You can read the full post and look at all the images there, but for now, here's a sneak peek of the table centrepieces and wedding details that particularly caught my eye.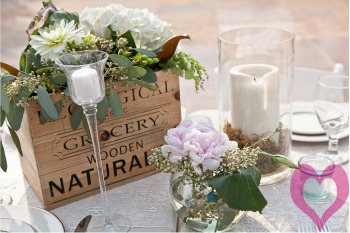 With thanks to Jessica Monnich Photography for the images.