Learn to style your wedding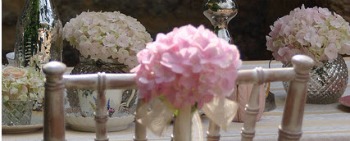 Wedding styling is big news. It's been popular in the USA for some time now, with brides and their wedding planners creating a whole 'look' for an event.
But there's no reason why you shouldn't learn the basic tips and tricks of styling a wedding yourself. Then use your skills to match colours, themes and make the most of what you have available to you in terms of venue, décor and time.
Learn some simple styling tips and it's also a key way of stretching your wedding budget that little bit further - attention to detail makes everything count and work that bit harder.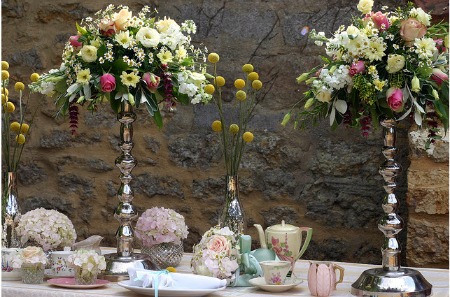 So when I learned about this wedding styling workshop run by GLily - especially for brides-to-be - I thought you should know about it.
You'll come away after the day knowing how to use props to decorate your venue, create a professional-looking moodboard, how to use colour to best effect and create dazzling table layouts.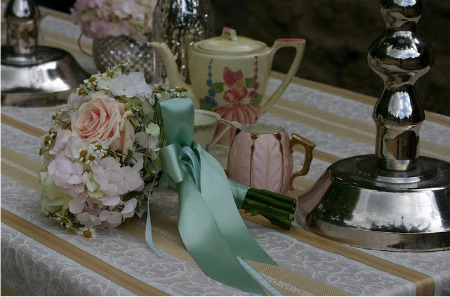 And because the day is organised by popular florist GLily, you'll also learn all about the styling side of wedding flowers, how to use seasonal blooms and foliage to best effect and how to make the most of your flower budget.
The Styling Workshop days cost £150 per person and upcoming dates are 18th October/24 November 2011 and 24 January 2012. The day lasts from 10-4pm. All the workshops include your flowers and materials, lunch and rereshments.
The venue is GLily's beautifully located studio in scenic Yarlington, Somerset. (Nearest stations are Castle Cary and Templecombe) and local b&b accommodation is available.
Maybe the wedding styling workshop is something you could ask for as an early Christmas present? Or instead of a bridal shower? It's certainly an investment, as you'll learn styling skills that will be useful to you long after your wedding day.
Photographs by GLily with images created by their Wedding Styling Workshop students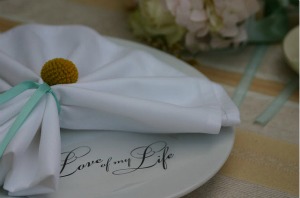 In the meantime, Dessy has some inspirational wedding moodboards you might like to look at and it's easy to create one of your own.