I wish I'd worn scarlet wedding shoes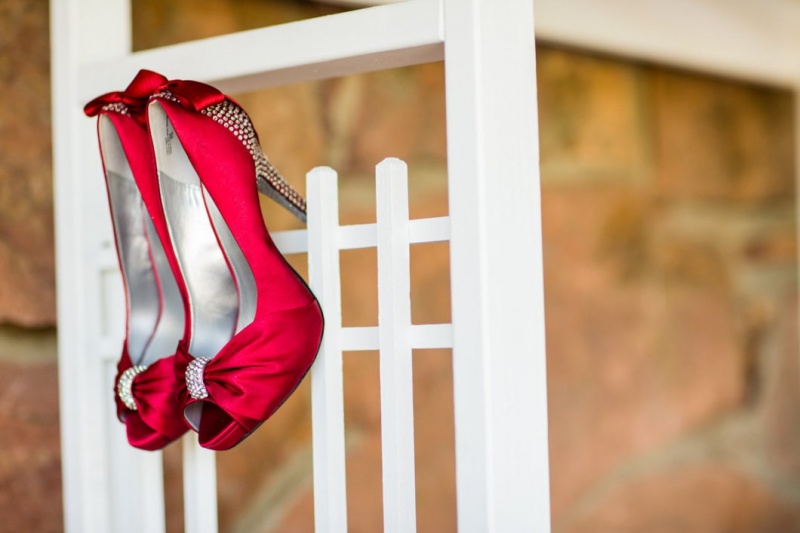 When I was about four years old, I had some red wellies that I just LOVED. They were all I wanted to wear on my feet. Now I'm older and a bit more knowing I'm rather partial to red heels. I spotted a pair during some internet browsing and they inspired me to write this whole blog post.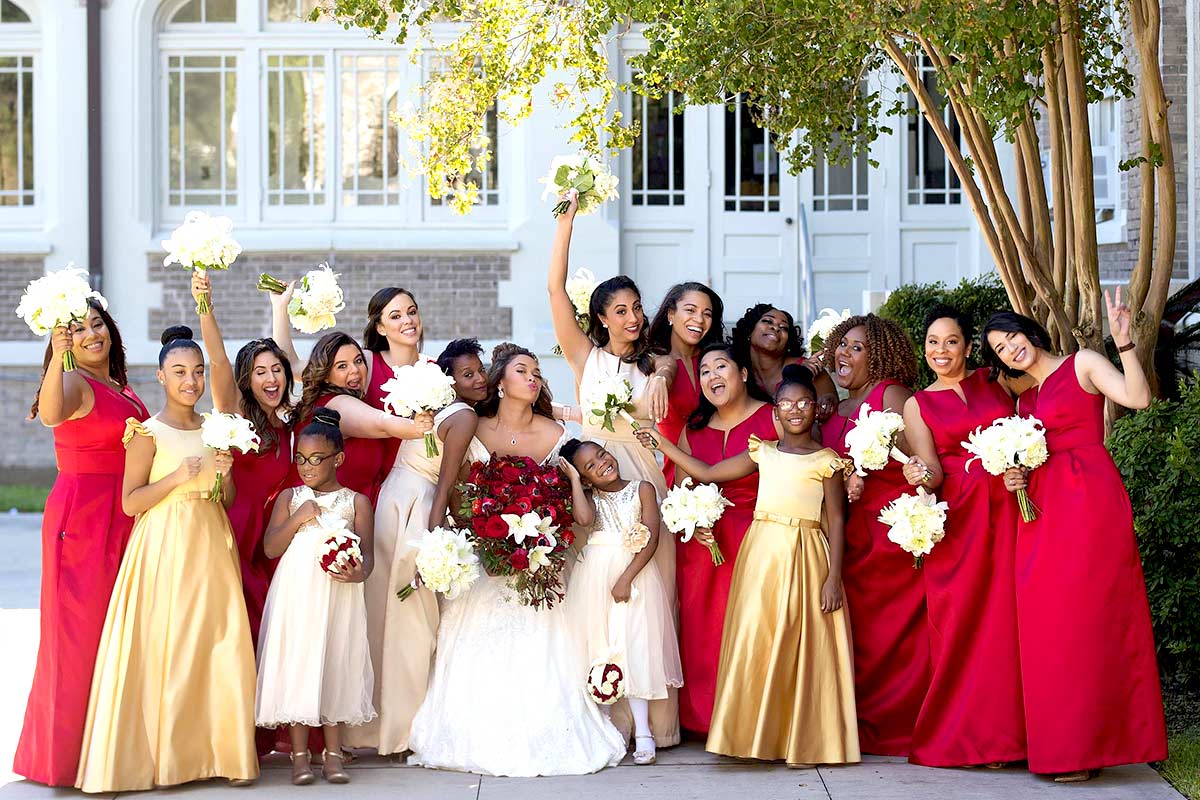 #DessyRealWeddings - Bridesmaids: Alfred Sung D655, Color: Garnet, Photographer: @secondlinephotography, "Loved our dresses so much! We hope that you guys love this picture as much as we do!"
Wearing red heels with your wedding dress would be amazing. Just imagine scarlet beauties peeking out from the skirts of your wedding gown. Or on show if you're in a vintage, midi length kind of dress. And flame red bridesmaid dresses to match your scarlet heels would be magical.
Mind you, if you're a sassy, confident type, you could go the whole nine yards and opt for a scarlet wedding dress. (Maybe pair with gold or silver shoes.) A bright deep wedding gown would be beautiful for a winter wedding, paired with an evergreen and red berry bouquet.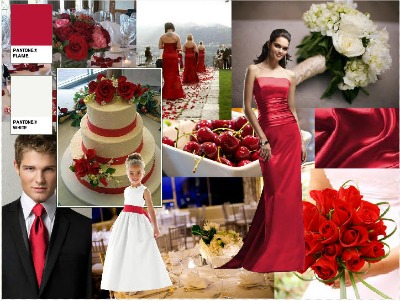 If you like the color red, accessorizing a scarlet wedding theme is quite easy. Obviously you could have a red rose wedding bouquet, or red gerberas or red lilies. Red wedding invitations aren't hard to source either. To get you started, I've put together some red ideas as moodboard material. (You'll find some stunning red moodboard ideas at Dessy too.)
Credits: Red Jeweled Heels via Weddingomania, Red Wedding Dress via Wedding Chicks