Looking for a classy hen party idea? Enter the Powderpuff Girls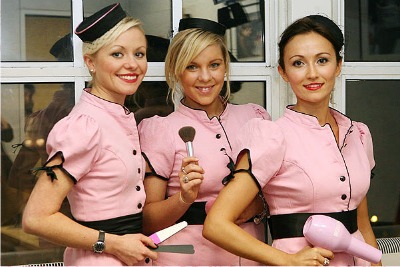 Take a wish for a classy hen party, add glamour, a bit of pampering, fun, retro- styling and you have The Powderpuff Girls.
I am seriously loving them and if I was planning my hen do again, they would so definitely be there for me and my girlfriends.
Basically the Powderpuff Girls are a team of immaculately turned out, talented beauty professionals dressed in 1950's inspired uniforms who come to your hen party venue and work on your grooming! They're hair stylists, make-up artists, manicurists and massage therapists.
You and your ladies will emerge looking and feeling wonderful and you'll also pick up some beauty hints and tips to take away with you for the future. As the Powderpuff Girls say, "It's your duty to be beautiful".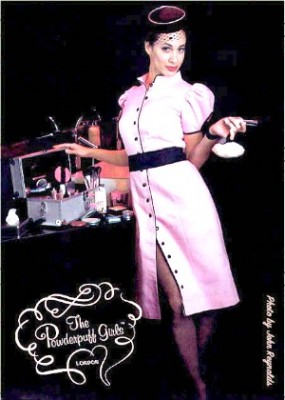 What better way to thank your bridesmaids for their support on your big day?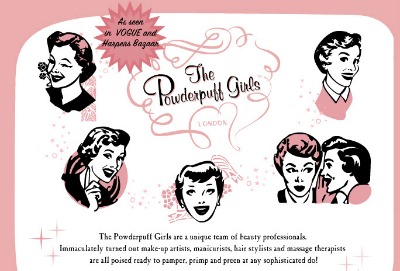 All images via The Powderpuff Girls website.