As we know from the last few days, an Indian summer in the UK can be spectacular. Warm and golden. I loved sitting out in the garden in a cotton dress and flipflops (in October!), basking in the sun and watching the leaves fall from the trees.
It got me thinking about autumn wedding colours. If you're not keen on pastels and florals then maybe you should really consider marrying in September or October. Just think of the potential for dressing your bridesmaids in russets, burnt oranges, earthy browns . Flowers aren't a problem either; dahlias and chrysanthemums come into their own in the autumn months, not to mention berries like rosehips, crab apple branches and sheaves of wheat and corn.

This photograph above of a bride with her autumn-clad bridesmaids illustrates beautifully how stunning your autumn wedding colours could be. All these wedding photographs shown were found via the Grey Likes Wedding blog where you can read the full post on this wedding. Photography by Michelle Turner.

Dessy has bridesmaids dresses in autumn colours - both in short or full length designs and also some inspirational autumn wedding moodboards.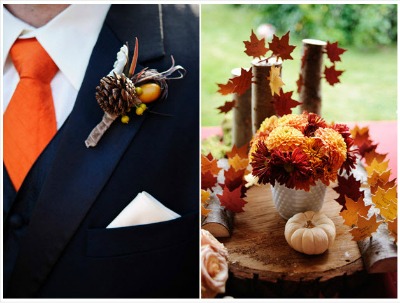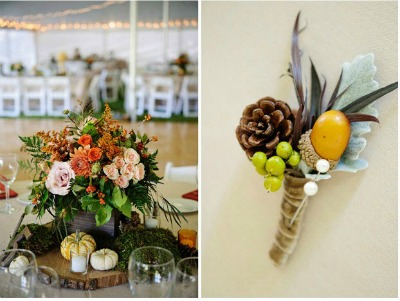 Bottom: Moodboard via Dessy. All other photographs above by Michelle Turner via the Grey Likes Wedding blog (read the full post here).