Make this Winter Wedding Centerpiece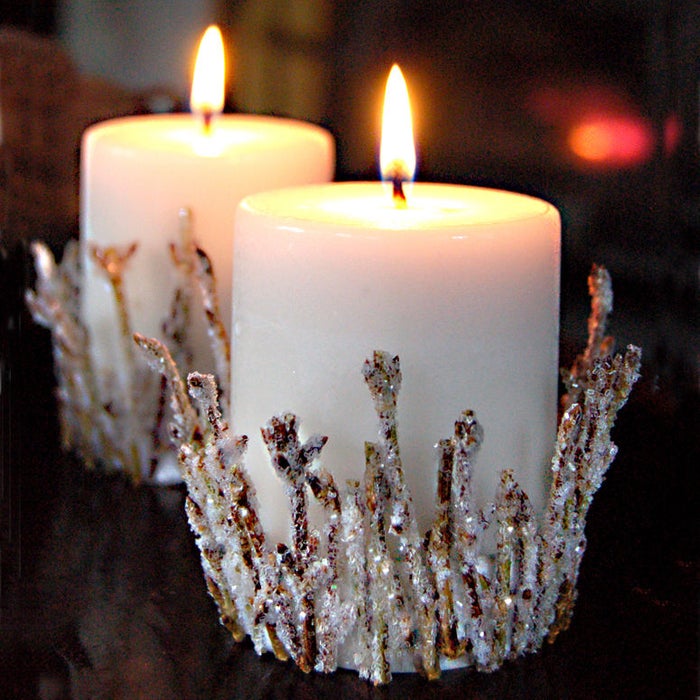 Here's an easy idea for a winter wedding centerpiece that I found on the Instructables.
These rustic decorations would add a real charm to the tables at your reception - and you could make one for each guest if you had time. So a perfect wedding favor idea too. You could upscale for statement areas, like entrances.
All you need are the votive glasses, glitter, glue and of course some dry twigs.
Check out Pinterest for more tutorials on DIY twig candleholders.