Surprise him on your wedding day with a groom's cake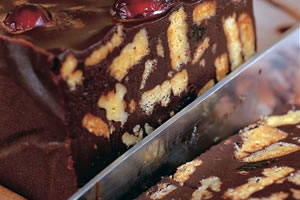 Prince William had one when he married Kate Middleton. A delicious chocolate biscuit confection served at their wedding reception.
So what exactly is a groom's cake?
Well, it can be a surprise present from the bride to her new husband at their wedding reception and a way of indulging his sweet tooth.

If the bride has gone for a very feminine, dainty style of wedding cake - then the groom's cake can counter this. Rich dark chocolate cakes are a popular option. The chocolate could have a dash of chilli to give an extra kick - or there could be a generous splash of alcohol included in the recipe.
Black and white wedding theme?
Side by side at the wedding reception, a separate bride and bridegroom's cake can be a real talking point. Thinking of a black and white wedding theme? Then why not have a traditional wedding cake all in white, and a black themed cake for the bridegroom.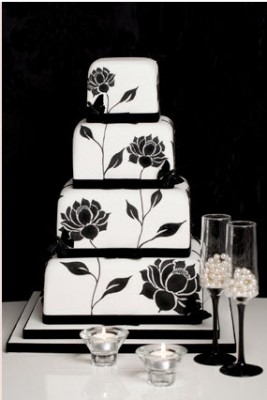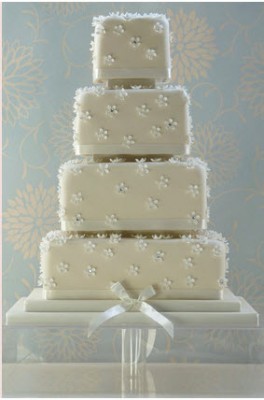 In the meantime, here's a recipe for a Prince William style chocolate biscuit groom's cake.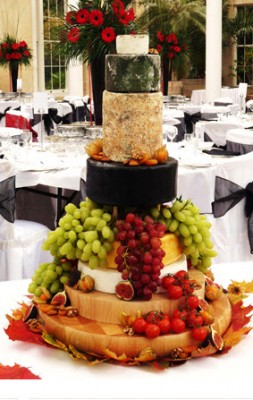 I talked to Rachel who creates stunning wedding cakes (visit her website Rachelle's) who told me that she recently made a wedding cake cheese tower as a groom's cake. (Perfect if he's a savoury rather than sweet man, and a good alternative option for your guests.)



Rachel agrees that dark chocolate is a favourite with men - and offers a chocolate chilli cake which would look perfect on a dessert table.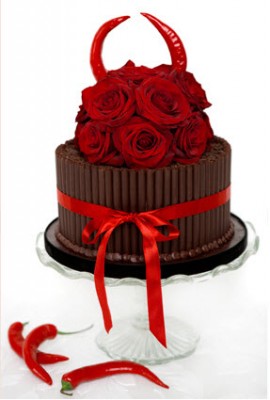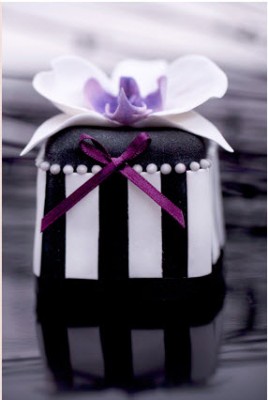 Or alternatively, you could offer a selection of small mini cakes like these, with a masculine colour scheme as a groom's cake?



Image credits: All photography via Rachelle's Beautiful Bespoke Cakes (except for chocolate biscuit cake image at top).