DIY Glitter Wedding Shoes: How to Make Dorothy Jealous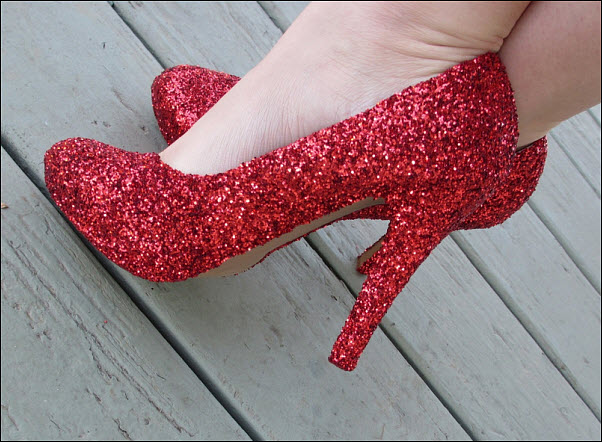 You beauties, do you see these most fabulous shoes?! Have I not just made your Friday by showing you how to make these yourself? Picture your bridesmaids, each with a different colored glittered pair of pumps. And you with these ruby red beauties peeking out from under your white dress. I know, some serious coolness happening here.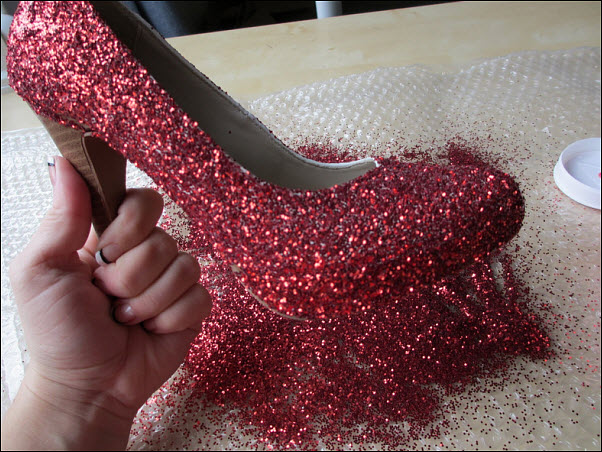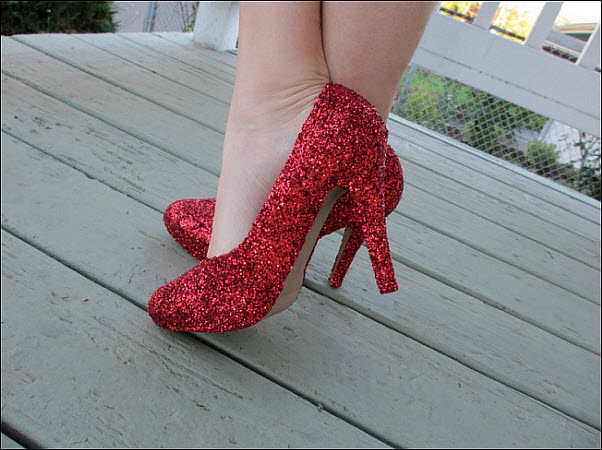 Image from Post Grad Crafts.
Visit Post Grad Crafts for the full tutorial and advice such as using a few coats of clear acrylic spray to keep all that happy glitter in place. Have a great weekend!