A chic city wedding in London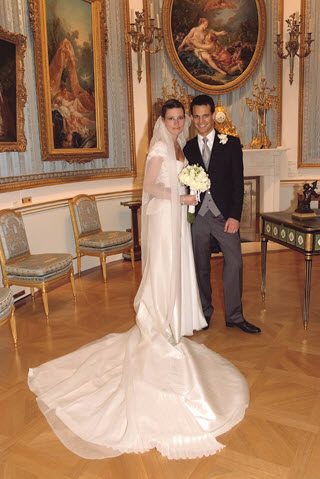 When a fashion director marries, you can be sure a chic and stylish wedding day has been planned. With every detail organised to perfection.
This London wedding was certainly very elegant, with a wedding reception at London's Wallace Collection Museum. Although this was a wedding in December, there was an al-fresco mood at dinner, with tables set up in the covered courtyard.
The tables were named after works of art and displays inside the museum. Love the classic white tulips as centrepieces. With the grandeur of the surroundings, a simple table display works well.
The bridesmaids were dressed in elegant cocktail frocks - completely gorgeous don't you think?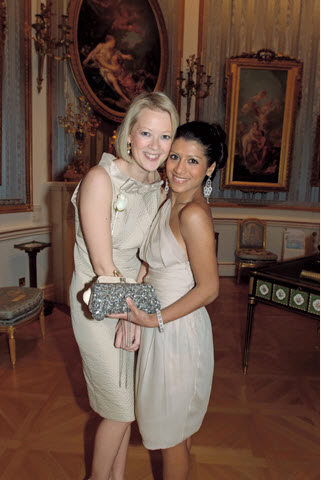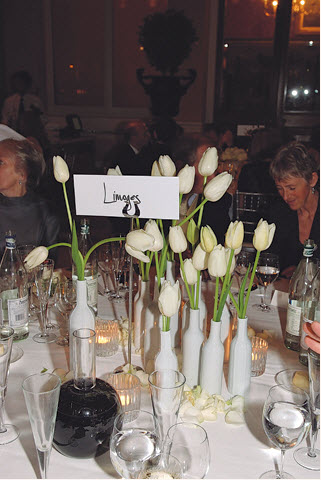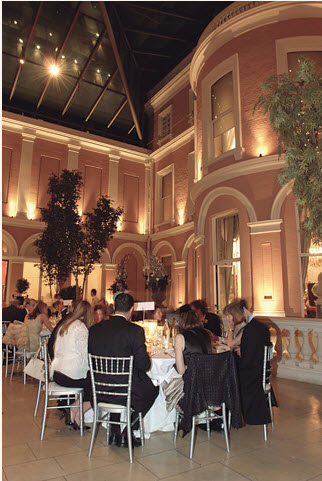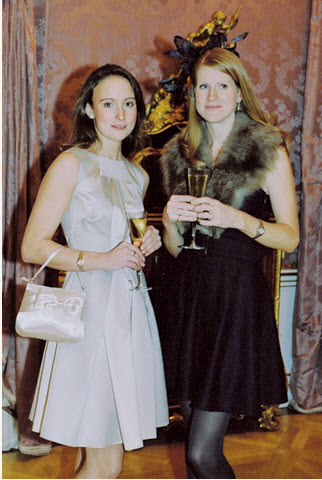 And of course, being London, the couple just HAD to leave for their honeymoon in a white London taxi! The perfect end to a chic London wedding!
Discovered via Brides magazine where you can read the full blog post with all the details.