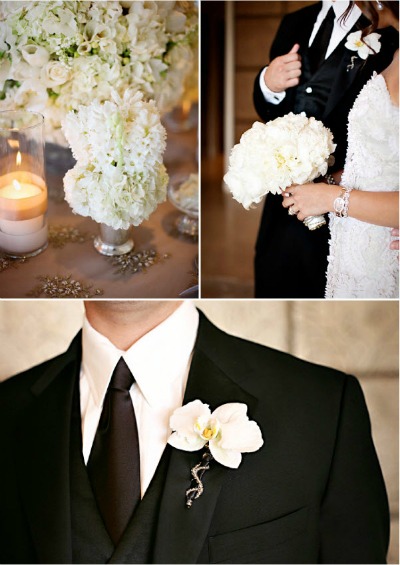 Classic, simple and dateless. A white wedding theme has an elegance all of its own.
You don't have to worry about matching different shades or hues. Just pick your white - it could be dazzling or a little more cream coloured. Then get choosing some white wedding accessories.
I love the groom's white gardenia buttonhole here. Such a statement. The abundant white blossoms on the table decorations and in the bride's wedding bouquet.
And how about the aisle, sprinkled with white flower petals? That's an easy idea to recreate on your own wedding day.
This is a look you could match if you're planning a DIY wedding. Just choose white flowers throughout. You can hire props like tall vases, lanterns and candelabra. Keep your invitations and stationery creamy white and classic.
Now look through the rest of these photographs of this perfect white wedding via Style Me Pretty, where you can read the full post. Photography by Jasmine Star.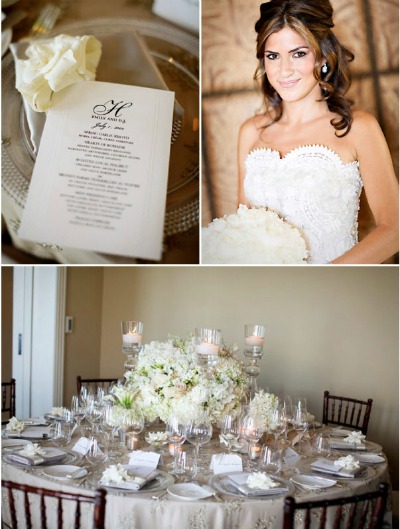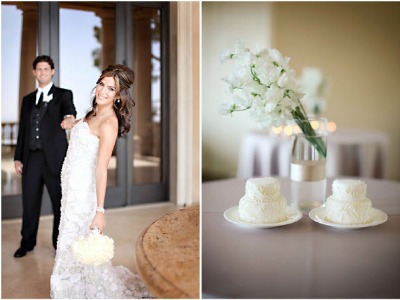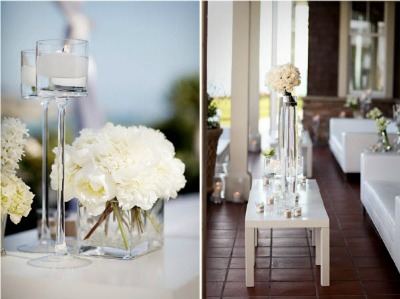 You'll also find some white wedding moodboards on the Dessy styleboard pages.