New Bridesmaid Dress Styles from Dessy
Pippa Middleton certainly upped the stakes when she acted as maid of honour at her big sister's wedding earlier this year.
She looked gorgeous in her stylish bridesmaid's frock - and made every girl who's been asked to be a bridesmaid want to look just as good. Dress your maids in a gown from Dessy's bridesmaid collection and they'll be even more excited you asked them.
Looking for a long, elegant, column sheath style dress? You got it. A short, sassy cocktail number? Yep, that's there too.
Or do you want something inbetween. Tea-length maybe?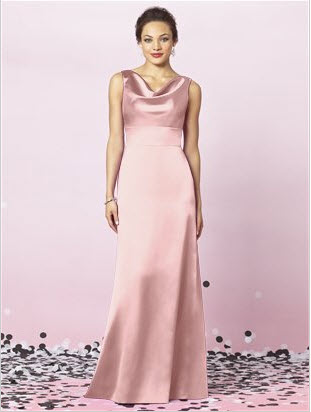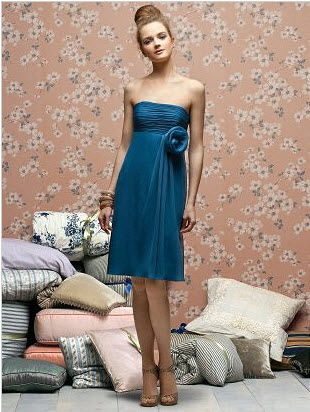 You might like to choose different styles of dress for each of your maids, so they wear a dress that really plays to their best features. Halter necklines for some, strapless for others. Just hold the look together with a common colour theme - and Dessy bridesmaid dresses come in a literal rainbow of shades, so you'll find what you're looking for. Look at the way this bride has dressed her friends in midnight blue - with different necklines for each girl - perfect.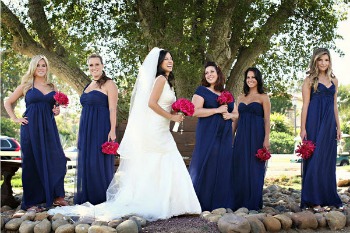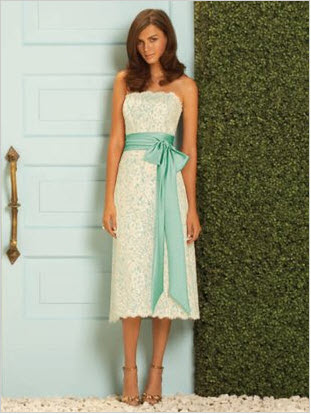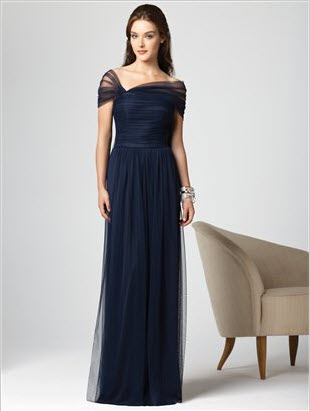 Credits: Real wedding photograph of bridesmaids with pink bouquets by Jasmine Star Photography via Project Wedding. All other bridesmaid dresses featured shown available from Dessy.