Wedding Favour Idea: Personalised Playing Cards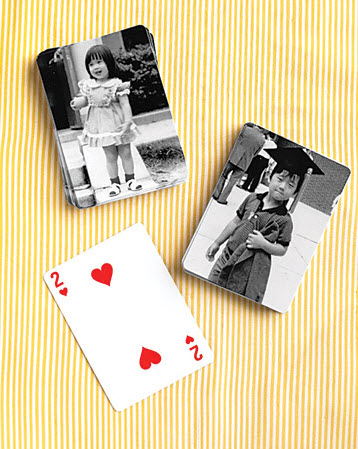 So. Pick a sweet photo of you and your fiancé. Probably when you're a cute child. Or as a couple as you are now. Up to you.

Then get personalised sets of playing cards created online and put them on your wedding guest tables. A lovely memory of your wedding day.

Or you could give them out as gifts at your hen party. Or bridal shower.
I discovered this idea via Martha Stewart weddings. (Great site to go to for wedding inspiration.)

Photograph via Martha Stewart weddings.