Award for Most Unique Wedding Cake Toppers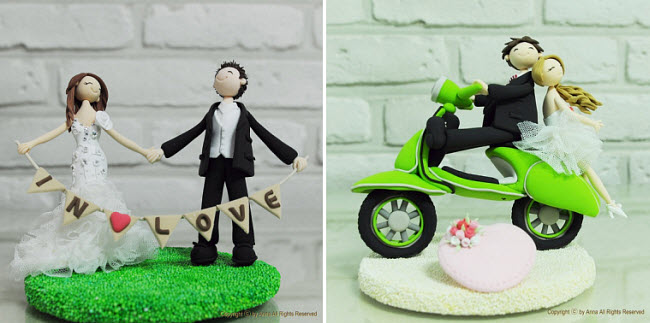 It's all in the details. from the perfect bouquets, to the lacy vintage touches, to the perfect colored confetti, the little details of your big day add up to make that perfect first impression. One detail not to over look is your wedding cake topper. There are so many options out there to choose from, but I recently stumbled upon Anna Crafts on Etsy. Her cute creations are sure to win your heart. She hand makes each piece customized to your colors and accessories. Tell Anna your idea and she will make it realized in the cutest most unique cake topper possible!
Which is your favorite?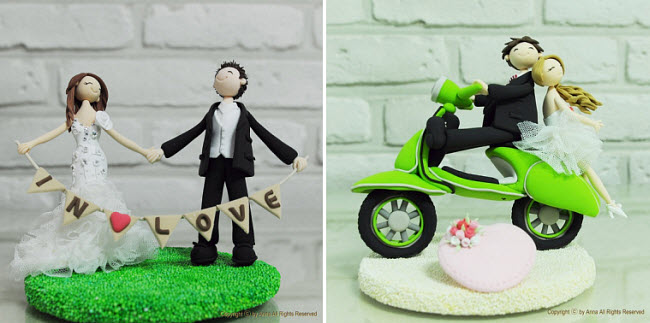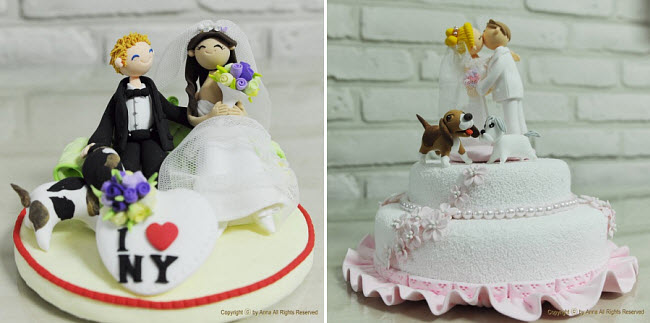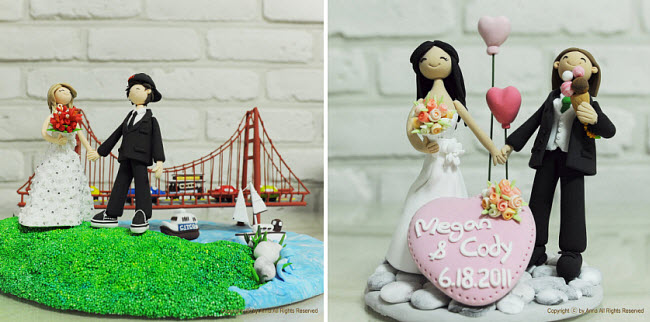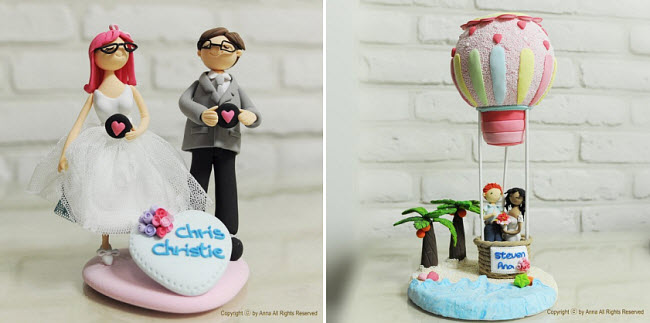 Images from Anna Crafts