How to Propose to Your Girlfriend
Girls - look away now.
This one's for the boys.
(Boys - some tips here on how to propose to your girlfriend.)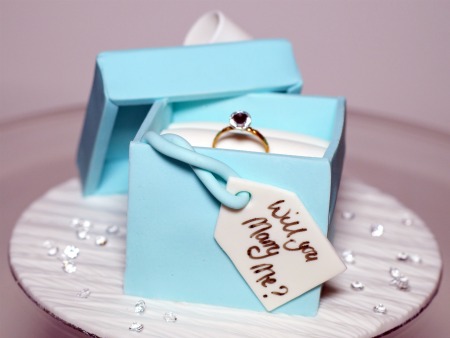 Firstly, it's nice if your marriage proposal can come as a bit of a surprise. Obviously, you should have talked about your joint plans for the future - where you would like to live, whether you want to have children, what your ideas and ambitions are ... But if your girlfriend isn't really expecting to be proposed to right then - well, that's quite romantic.
Try and propose somewhere personal. It doesn't have to be on bended knee on a romantic beach at sunset but you should try and set the scene a little bit - in your own flat or home is fine, just make sure things are a little special with flowers, a dinner you've cooked, or that old useful standby, a bottle of champagne on ice
(Apparently Prince William proposed to Kate Middleton whilst on safari in Africa - and he'd been carrying the engagement ring around in his rucksack which he admitted was nervewracking!)
You could turn off the lights in your flat, create a candle trail of tealights leading up to the engagement ring - and pop the question then. Very impressive.
Gone are the days when you had to ask her parents' permission - but asking her mum and dad is still a nice thing to do, and she'll love the fact that you did.
You could have a pre-Christmas dinner together a deux - and pop the ring in a Christmas cracker.
If you have a garden, plant bulbs like daffodils or crocuses to spell out "Will you marry me?" and wait for them to come up in Spring and then show her. She'll be very impressed at your forward planning.
Finally, if you're really nervous about asking your girlfriend to marry you, you could always wait until the 29th February 2012 which only happens on a Leap Year and traditionally is the day when girls can ask their boyfriends to marry them. You never know what she might say!
Good luck!