Tips on Dressing For a Destination Wedding
Are you planning to get married somewhere warm and sunny? Don't fancy risking the uncertainty of an English summer day?
If so, then you're part of a growing trend as more and more couples are choosing to marry abroad these days, with Italy being a particularly popular venue for marriages.

How will you choose your wedding dress?
Deciding on a frock if you're getting hitched somewhere hot is quite different from choosing a dress for a wedding in the UK.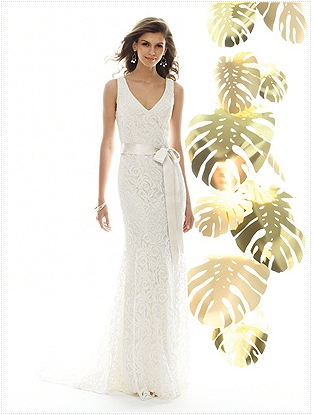 Your dress needs to fit the occasion. I talked to Ellie Sanderson recently, who runs two successful bridal shops and she has the following tips for destination wedding brides:

There's nothing worse than wearing heavy taffeta on a scorching hot beach. Don't do it!
Consider the weight of the fabric when deciding on your wedding dress. Good fabrics are chiffon, lace, silk organza and natural fibres. Don't go for anything artificial.
Think about how you're going to get your dress there. Don't risk checking it in with your luggage - it needs to go as carry-on.
Research hiring out a hand steamer or see if your venue has one you can use to remove any creases on arrival.
The design needs to be light - avoid anything heavily corsetted.
Forget wearing a veil - unless it's a short birdcage style.
Think silk flowers and pearls rather than diamante sparkle.
Wear wedges on your feet or tiny kitten heels. Not stilettos.
If you wear bridal flip-flops, watch your posture and walk.
No tights!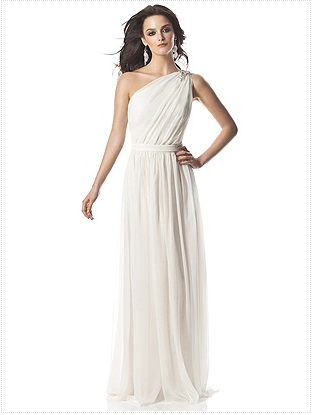 Top photograph of The Private Island, Lake Garda, Italy.