Dessy Group Junior Bridesmaid Dresses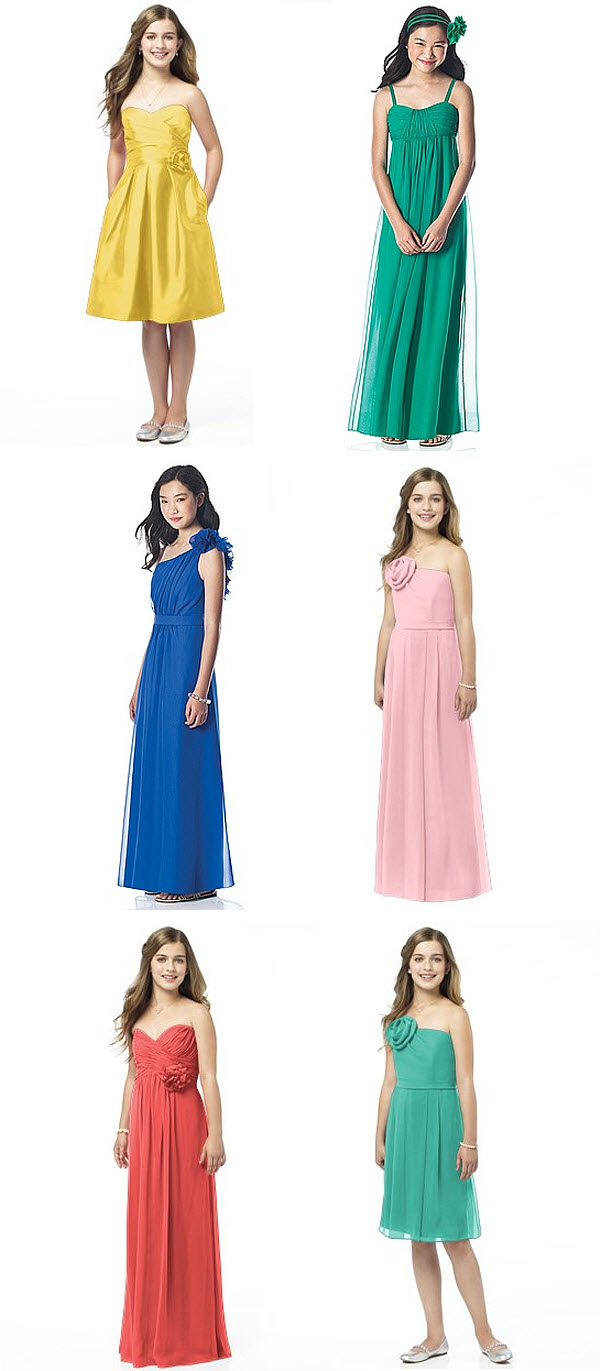 The decision on who your bridesmaids would be was an easy one. Choosing their dresses should be easy too. Whether they are your very best friends, sisters, cousins or daughters you want them to look at feel their best on your wedding day. If any of your maids are on the younger side don't miss Dessy's stylish collection of junior bridesmaid dresses. They come in so many colors and styles that even your little sister won't feel so little on your Big Day. Rather, she'll feel beautiful and important - because she is!
Long, short, with flower accessories, strapless or filled with ruffles - whichever style you help choose for the youngest of your bridal party, they are sure to look and feel their best. View all our junior bridesmaid styles.
Junior Bridesmaid Styles Shown: Alfred Sung Junior Bridesmaid Style JR506, Dessy Collection Junior Bridesmaid Style JR835, Dessy Collection Junior Bridesmaid Style JR611, Lela Rose Junior Bridesmaid Style JR512, Lela Rose Junior Bridesmaid Style JR511, Dessy Collection Junior Bridesmaid JR508