Vintage Style: A birdcage veil and a tea length lace wedding dress.
Lace wedding dresses are right on trend right now - a fashion undergoing a resurgence of popularity since the Royal Wedding last year and the delighted response we all gave to Kate Middleton's beautiful frock.
If you're a retro bride but you aren't keen on a floor length number, then a tea-length wedding dress might be perfect for you - particularly when combined with a pretty birdcage veil.
I loved this bride's vintage look discovered via the Elizabeth Anne Designs blog. Photography by Rebekah J Murray.
Her tea-length lace dress is just the kind of treasure I dream of finding at an auction or a jumble sale. Sadly no luck so far!
She's paired it beautifully with her birdcage veil and pretty pastel-coloured bouquet. And her elegant updo is just right.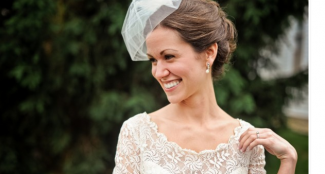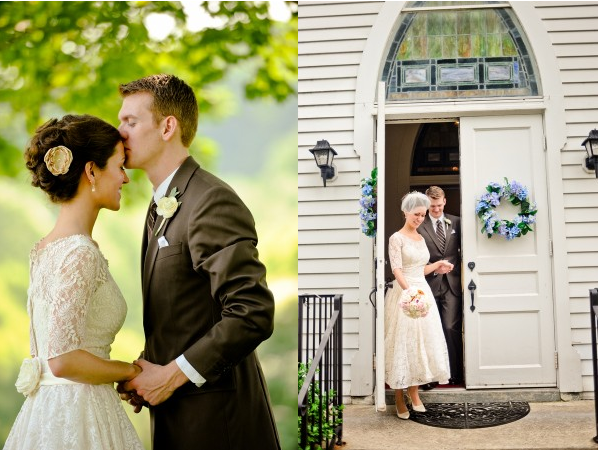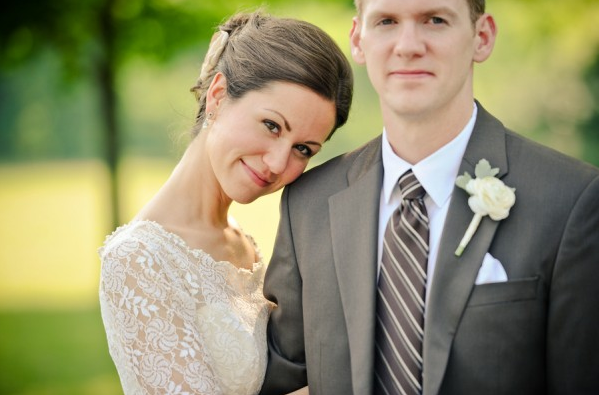 Are you wearing a vintage wedding dress on your big day? Where did you find it? And what's the style? Full length or tea-length? And will you have a birdcage veil?
We'd love to know your thoughts!