A Slice of Orange Wedding Inspiration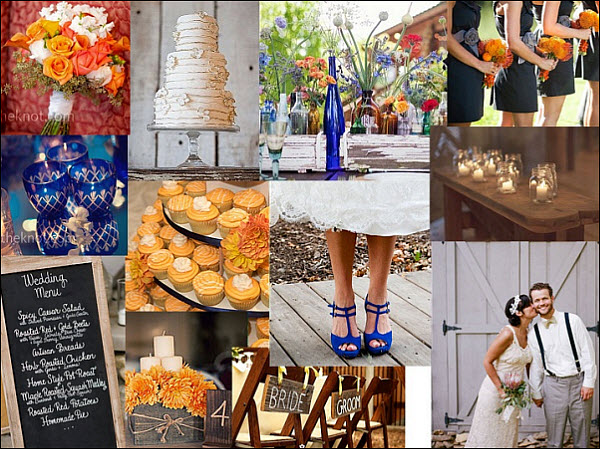 Here is my pick for this week's favorite Dessy Group Wedding Inspiration Board. The colors are fantastic!

This pretty board Orange and Blueberry Pop has some great ideas for a colorful wedding day. Bright orange and eye-catching blues are fun and bold color choices that are perfect for a wedding in any season. Orange wedding bouquets, blue wedding decorations and some sassy blue shoes are all great inspiration to help get your wedding planning off to a great start.

Visit our Gallery today for more great ideas and to create your own styleboard.