What is the best way to plan your wedding gift list?
A traditional wedding gift list might not be thought to be as relevant today as it used to be. Why? Because apparently 80% of couples live together before they get married.
If you two already have everything you need for your home, would you ask for just one large present from your guests? Maybe a contribution towards your honeymoon? An extension? Or maybe even a conservatory?
To help you ensure you're well equipped for married life, Furniture Village has offered the following key tips to help you plan your wedding gift list.
1. Have a wedding list.
If you need a new bed or sofa, rather than a 28 piece crockery set, then ask your guests to make cash contributions to these items. They'll feel like they're helping and know where their money is going. Setting up a Paypal account to get people to donate online is great for guests who want to give small amounts towards a larger present.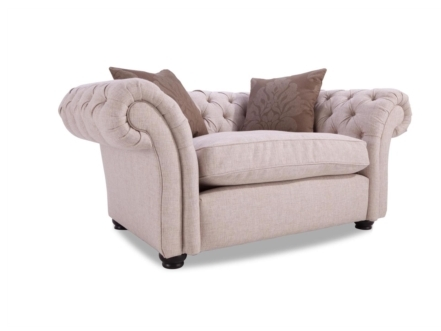 2. Choose gifts you really want
Have a good look around your home and see if there is anything that needs replacing or would make your life easier. Maybe a new mattress or some beautiful bedside lamps. Think about the finishing touches you'd really like. If you've always wanted some lovely garden furniture, now's the time to ask.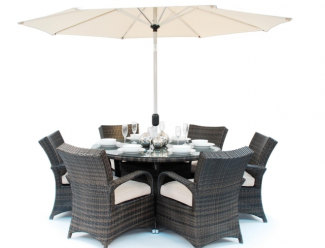 3. Remember there are some things you can't have enough of
In some instances duplicate wedding presents can be a blessing, so if there's nothing you need, think about what you could use more of. A second set of champagne glasses or crockery would come in handy for a dinner party. Extra bed linen will be useful when putting up unexpected guests. Also, your relationship might benefit from a second TV!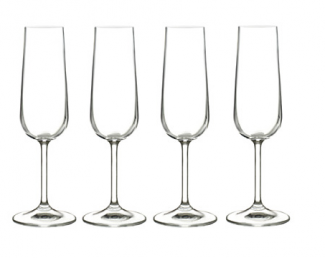 4. Ask nicely
If you acknowledge that you appreciate whatever your guests can afford to give you and make it clear that you're not expecting much, the list will have a much warmer reception.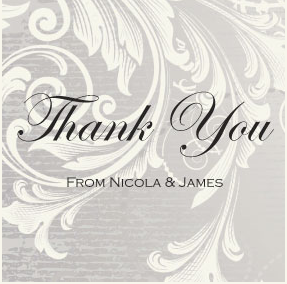 5. Say Thank You
If you do receive an unwanted gift from friends or relatives (be prepared, it will happen!), accept it graciously- after all it is the thought that counts, and it's their way of marking your happy day. Besides, you never know when you might need a sterling silver melon-baller or a set of lobster forks.
For inspiration on what to include on your wedding list visit www.furniturevillage.co.uk
Photo credits: Armchair and garden furniture from Furniture Village. Champagne flutes from www.johnlewis.com. Thank You Card from The Card Gallery.