How to choose wines for weddings
Champagne? Red? White? Cocktails? Or will you stick to beer?
Choosing wines and drinks for your wedding day can be complicated. You want to give your guests something delicious - but at the same time you need to keep an eye on your budget.
To help you decide, I asked wine merchant Guy Boursot for some tips. His family has a long history in the wine industry so he knows what he is talking about!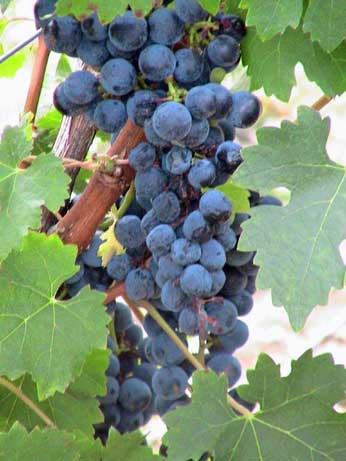 Here are his top 10 tips for wines for your wedding:

Try your wines before you buy. You don't need to be an expert, just to know what you like and what you don't. But don't take too many people with you when you choose. More people = more views = more confusion.
Guests are more likely to remember being served bad wines than being served great wines. It is best to choose something decent but that has a wide appeal and is easy to appreciate.
Find out from your venue whether you can provide your own wines and what their 'corkage' charge is to open and serve these bottles. If you buy your wines from elsewhere, you can have the wines that YOU want. It is perfectly normal practice and can save you money.
Buy and collect your wines from France, where you will save yourself at least £3 on the same bottle. There are a few good wine shops within easy reach of Calais, and it is quick and inexpensive to pop over.
Champagne has the quality name for bubbly, but there are many good sparkling wines on the market, many of which are made by the Champagne method. So you could serve a good sparkling wine like a Crémant de Bourgogne or a Saumur better than cheap Champagne and half the price.
You only need a choice of red and white wine to serve with any meal. Don't complicate it by having rosé as well.
More red will be consumed than white when the weather is colder or it is later in the evening, and the converse is true for white. A half bottle per person will usually suffice but allow a bottle per person if you have younger guests. In general I suggest a split of 60% white/40% red.
Over-cater on quantities and buy on sale or return so that you can take back any resaleable unused bottles.
Don't get hung up on matching food and wines; focus more on easy to enjoy wines. In general, sauvignon or other refreshing whites are better styles for canapés and lighter food. Smooth fruity reds made from Gamay, Grenache or Pinot Noir, for example, are more versatile with food and for afterwards. Avoid oaky wines.
Extras like dessert wine or port really aren't necessary for weddings and I advocate keeping things simple. However, the addition of a dessert wine, of which you'll probably only need a small glass per person, does provide an extra cachet to the meal.
Thanks to Guy for these straightforward tips for choosing wines for your wedding day.

Guy is happy to offer individual wine advice and can be contacted through their website. He has been advising or supplying wines for weddings for many years.