Wedding hair - Advice from a top stylist at Daniel Galvin
Your hair on your wedding day really is your crowning glory and how you wear it is key to the look you're going to create. To help you with some tips I asked Style Director Frankie Pullen at top hairdressing salon Daniel Galvin for some advice on wedding hair.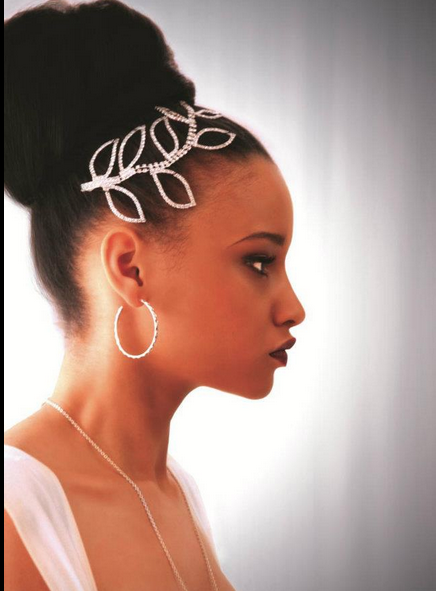 How to decide whether to wear your hair up or down
Leaving your hair down can be beautiful but remember that unless your hair holds a style really well, by the end of the evening you'll simply look like you do any other day of the week. Putting it up means you'll be able to hold that preened, manicured look more easily. Half-up is also a nice idea - we can add more hair and loads of body to slim your silhouette.
How to put a tiara on a short hairstyle and then attach a veil
This really does depend on where the veil sits best €" some of them are supposed to be on the crown, and some at the front of your head. Put the veil on first, and then the tiara so that the positioning is exactly right.
How to put a tiara on a long hairstyle and attach a veil
Backcomb the hair to give yourself a cushion which will act as a stabiliser for the veil & tiara. Also it's key to ask the vendor of the veil & tiara which style they suit best as there are so many different types which complement different looks.
If wearing a veil, what sort of hairstyles work? Long veil vs short birdcage veil
Long veils are for the timeless bride - her dress is traditional and her hair is well kept. Beware if you're wearing a long veil and your hair is down, as it may get all caught up together and start to look unkempt.
If you're wearing a short birdcage veil go for a more edgy, contemporary look.
Some suggested hairstyles that would look good with a veil
Classic hair ups and half-ups with plenty of oomph go with a long veil, whereas I would suggest a modern look, such as a side chignon, a bob or a funked up twist on a finger wave.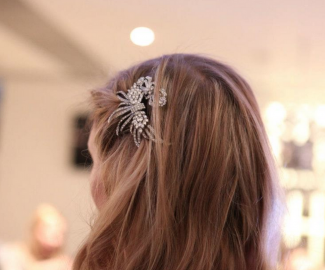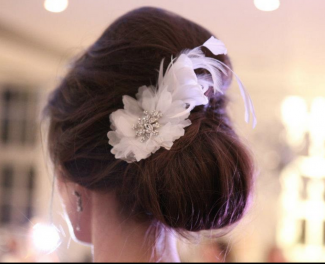 How to make your hairstyle stay after you have taken the veil off - should you change it or just tidy it up?
Get your hairdresser to backcomb underneath the veil so that it acts as 'scaffolding' and then when you finally take the veil off run your hands over your hair. It won't be squashed or look unkempt because of the support underneath.
Great advice from the Daniel Galvin salon here. Enjoy trying out new styles before your wedding day - it's definitely a time when experimenting with wedding hairstyles is in order.
Photo credits: All images via Daniel Galvin salon.