A gift your young flowergirls will treasure forever
Being asked to be a flower girl when you're a little girl is something of a dream come true. You get to wear a pretty frock, pretty flower girl shoes and be a big part of the bride's wedding day. It's something you don't forget.
It's also quite a big responsibility for little girls and can sometimes be a little overwhelming - so you need to make sure that they can manage all the tasks you're going to ask them to undertake - even if it's something as simple as scattering rose petals along the aisle in front of the bride. Even the most confident of young ladies can feel somewhat overwhelmed.
Preparing Flowergirls for your Big Day
The young flowergirls at the Royal Wedding last year managed their roles beautifully - and they had the eyes of the world upon them. Watching the wedding unfold, I decided that they had been well rehearsed beforehand - they didn't look anxious and nervous and most of all they looked as though they were having fun!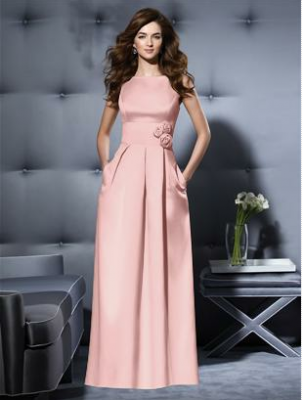 You'll want your youngest bridesmaids to look cute - yet you'll also want to co-ordinate their dresses with the rather more sophisticated look your older maids of honour will be wearing.
How to match your Maids of Honour and Flower Girls
Check the Dessy bridesmaid dresses and this is straightforward - tie in a colour, work a sash - maybe create a moodboard just for your bridesmaids to help your thinking along.
Free 'Will You Be My Bridesmaid Cards?'
Dessy also has some very appealing cards you can download for free asking 'Will you be my bridesmaid?'.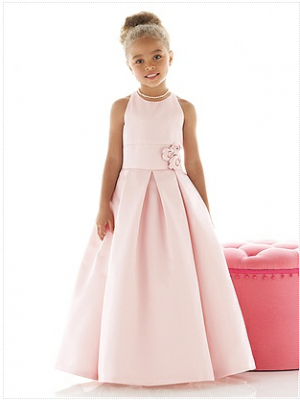 Top photo credit via Wedding Aces blog. All other images via Dessy.com.