Five Wedding Cake Ideas For Under £1 a Guest
If you're thinking of a DIY wedding and looking for some wedding cake ideas, then I've researched five delicious options that come in at under £1 a guest.
Of course, you could always make your wedding cake yourself. Lorraine Pascale has some great, easy to follow ideas.
But if you're not a baker, then I've rounded up some tempting supermarket options that will fit the bill and your budget.
Remember the key is all in the presentation. Find a cake topper you like, invest or hire some pretty cake stands and you'll get the professional finish you're looking for.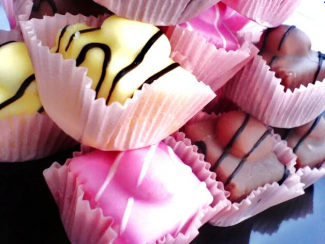 1. Create a tower of French Fancies in pinks, yellows and chocolate brown. So pretty. Or arrange on a cake tier. Completely delicious. Mr Kipling French Fancies 20p each.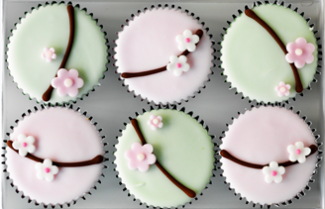 2. Cupcakes by Fiona Cairns for Waitrose. About 91p each. (She made the Royal Wedding Cake last year!)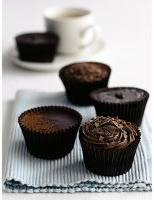 3. Chocolate cupcakes from Waitrose. £11 for 15.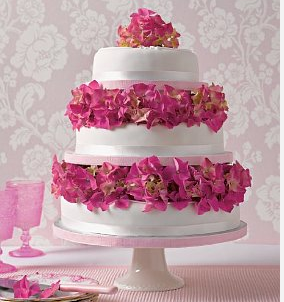 4. Traditional Wedding Cake from Marks & Spencer. Large size £40 (44 portions). You'll need to add the floral decorations.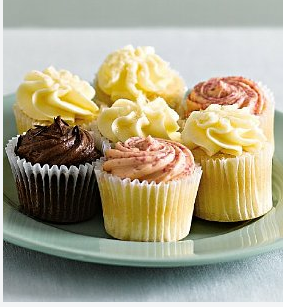 5. Assorted Mini Cupcakes from Marks & Spencer. £18 for 36 (50p each)
Note: Prices correct at time of blog posting.