Floral Crowns - A Flower Girl Hair Idea (as seen as on Kate Moss and Kate Middleton's bridesmaids)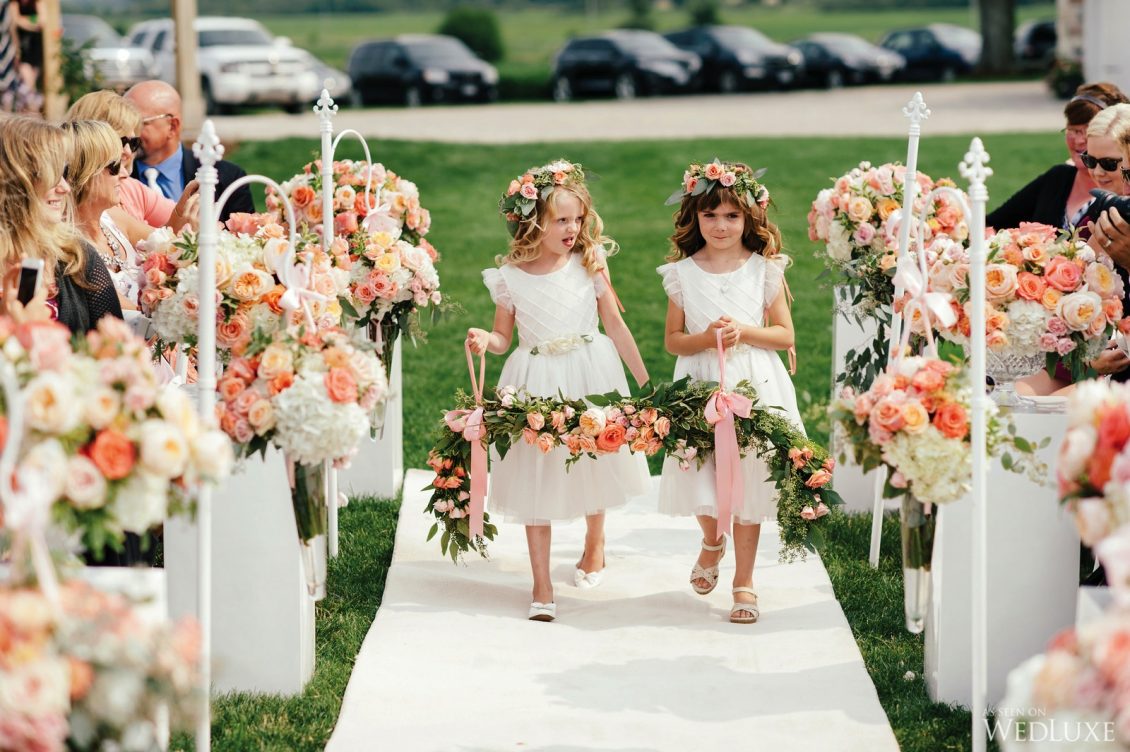 Here's a flower girl hair idea that's recently received a huge surge in popularity following the marriages of Kate Moss and Kate Middleton, who both adorned their bridesmaids with floral crowns like these.
A Touch Of Vintage Styling For Flower Girl Hair
Floral crowns or head garlands have a real vintage look about them, particularly if you use old-fashioned flowers like damask roses, sweet peas, lavender and peonies. They also look fantastic at a winter wedding.
Flower garlands don't actually work out to be much less in cost than a bouquet, because it takes time and skill to create a neat, well designed arrangement. One way to keep your costs down is to choose less expensive flowers, or a design that uses more leaves than flowers. Your florist will be able to advise you and give you tips on sticking to your budget.
Easy to DIY
If you fancy having a go at a DIY flower girl hair garland, I've found some useful instructions here. You could choose silk flowers, fresh flowers or even sunflowers. Think about what is in season and the colors of your wedding theme. Also, remember that young flower girls will be irritated by large, heavy blooms so consider their ages and what they're likely to be able to cope with.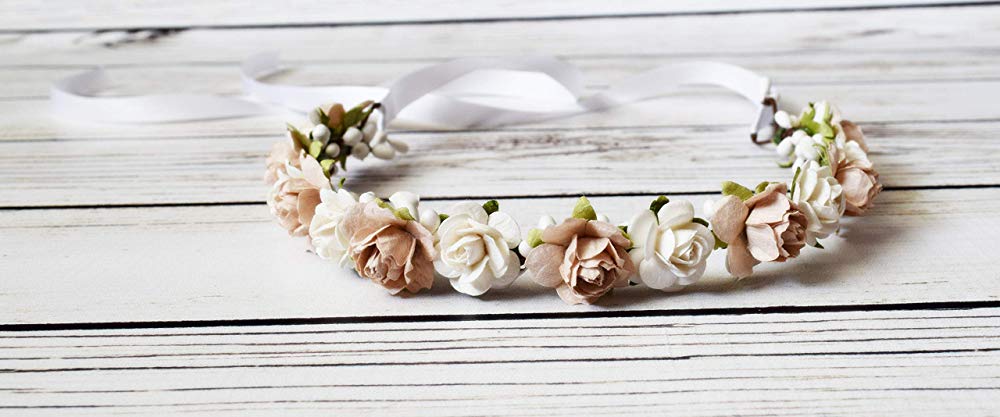 You can also buy ready-made flower garlands in silk and fabric flowers which have the advantage that you can buy them in advance, they won't wilt and also last as a reminder of your big day.
Whatever you decide, you'll need to think about your flower girls' hair. Remember that young children often have quite fine silky hair and if it's freshly washed it will be slippery. Make sure you discuss beforehand with your hairdresser how the floral crowns will be attached and if possible, do a trial run.
How are you going to style your flower girls' hair? If you've any photos to share, please leave a comment below.
Photos: From top via WedLuxe, Dessy Twist Wrap Dress, The Pearled Rose.