Wedding Shoes That Make A Real Statement
I admit it, I am obsessed by shoes (to be honest, which girl isn't?) and it seems to me that when you're a bride, you can indulge yourself completely with your wedding shoes.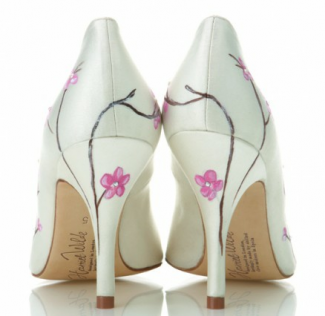 Which Wedding Shoes For You?
You can go the traditional route and wear ivory or white heels that tone in with your bridal gown.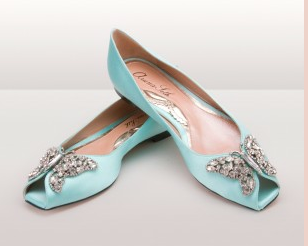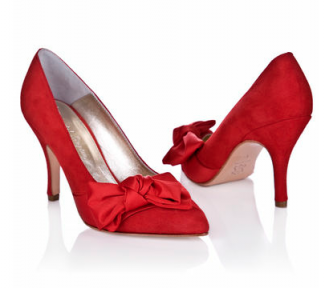 Or you can have a flash of colour peeking out from beneath your wedding dress - tiffany blue, pink or even red.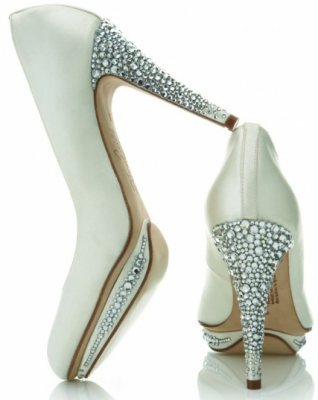 You can wear heels with bling, covered in crystals for a sparkle of glamour. Or opt for something a bit designer, or maybe a little vintage.
Your wedding shoes will always be special to you. One day you might pull them out from the tissue paper they're wrapped in and show them to your grandaughters. If you choose shoes that you are totally in love with, they'll become an heirloom of your big day (and they take up much less room in your wardrobe than a wedding dress).
I went to a great wedding show recently at The White Gallery and spent a few happy hours browsing amongst all the great heels on offer by the various designers including Aruna Seth, Harriet Wilde and Rachel Simpson. (And then we all know about the delights of Jimmy Choo!)
Whatever you decide to wear on your feet, you'll need to remember a few key pointers.
Buy your shoes a good few months before so you can wear them in very gently around the house - on carpet. You will want them to be as comfortable as possible so you're walking, not wincing, down the aisle. Whatever you do, don't leave it until the day before to start - or your actual wedding day itself.
Be sure to try your shoes on with your dress and consider the style of dress when you're buying your footwear - if you're going for a very traditional, demure lace gown then sparkling bling might be a touch over the top. Talk to your dress designer about this.
You'll also need to practise walking in your heels with your dress - or a gown that's the same length - you don't want to end up sticking your heel in the hem and ripping your frock.
Finally, you do have to be able to WALK! So although you might love high heels, save the skyscrapers for a party when you don't have to walk so much.
Photo credits: From top: Two pairs of heels by Harriet Wilde; Red heels by Rachel Simpson; Tiffany ballet flats by Aruna Seth; Crystal heels by Harriet Wilde.