I'm always writing about a black and white wedding colour combination and one of the first things that caught my eye when I spotted this January wedding was the black bridesmaid dresses the bride had chosen for her maids of honour.

It might be a step away from the traditional pastels or deep purples and blues that bridesmaids generally wear, but for a winter wedding with an evening reception I think a black dress is completely perfect for adult bridesmaids.

Red and white rose bouquets

Matched with a scarlet rose bouquet, to contrast with the all-white effect the bride achieved with her classic roses, she certainly created a stylish look.

Some people shy away from winter weddings, thinking that the photography won't be as good, the weather will spoil the guests' fun and that the sun won't shine.

The romance of a winter wedding

Well, a winter wedding has to be looked at completely differently and to my mind, marrying late in the afternoon of a dark winter's day, with candles lighting your way and the stars appearing early in the sky, is extremely romantic.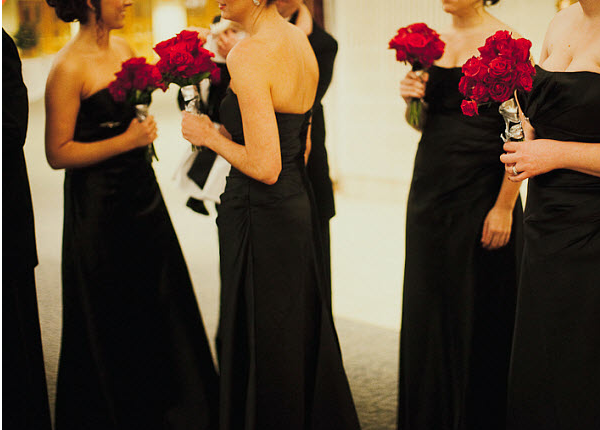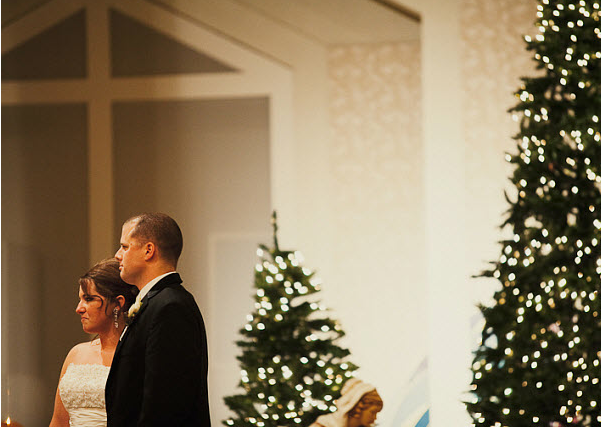 This bride embraced the chill with a fur wrap and Christmas trees with sparkling lights. I also love the sparklers lighting their way - what a great idea. Also the bride's long cape and fur muff.

Are you planning to get married in winter? What are you going to wear?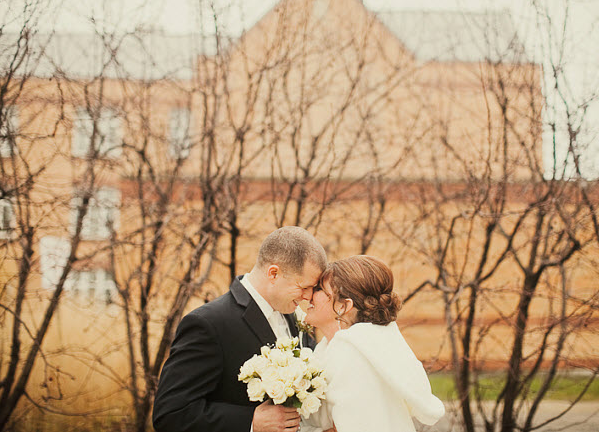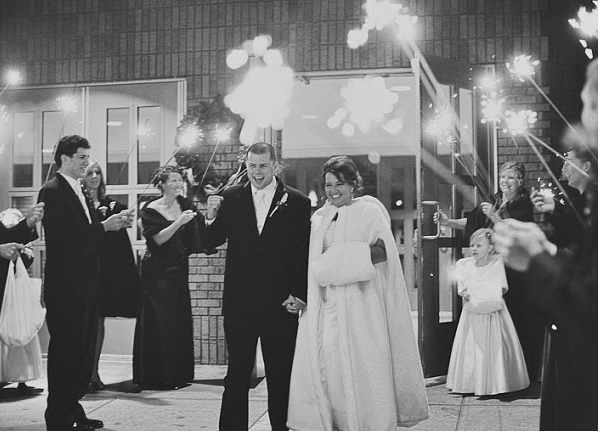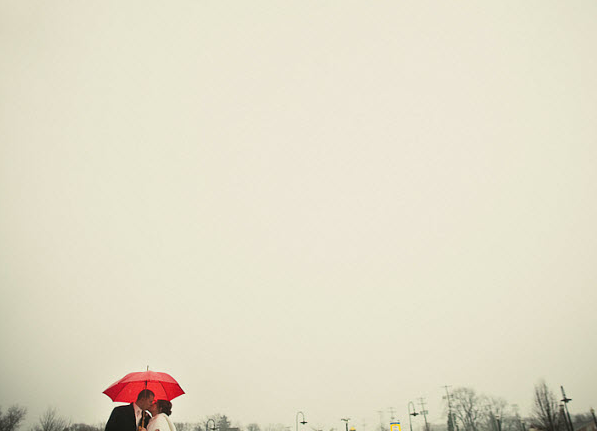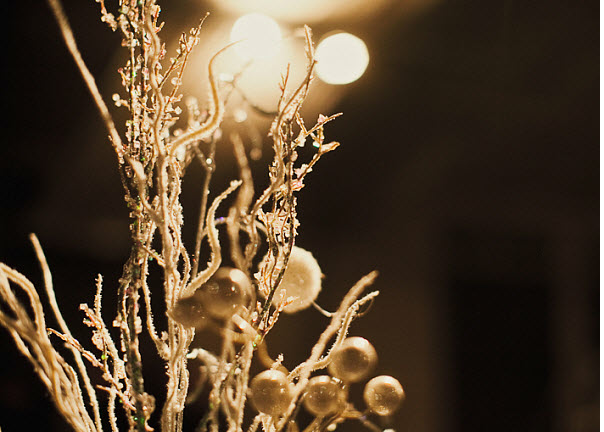 Photography credit: Jill Devries Photography