Sparkling ideas for silver wedding themes
You're not into brights, you're not into pastels ... so what sort of colors are you going to choose for your wedding?
Well, if it's a winter wedding, you should really be thinking about silver.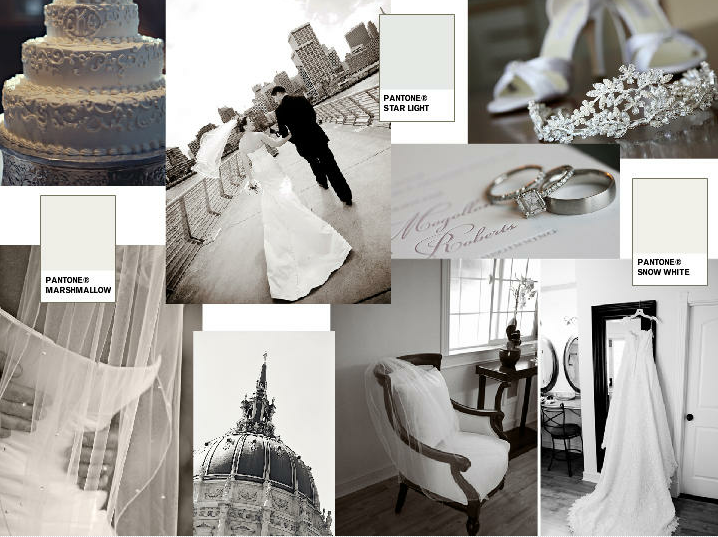 Why A Silver Wedding Theme Sparkles
All that glitters isn't gold. Silver works perfectly when the weather is cold, bringing to mind frost, icicles, snowy scenes ... It's also easy to theme your wedding in this way and find accessories that will fit in.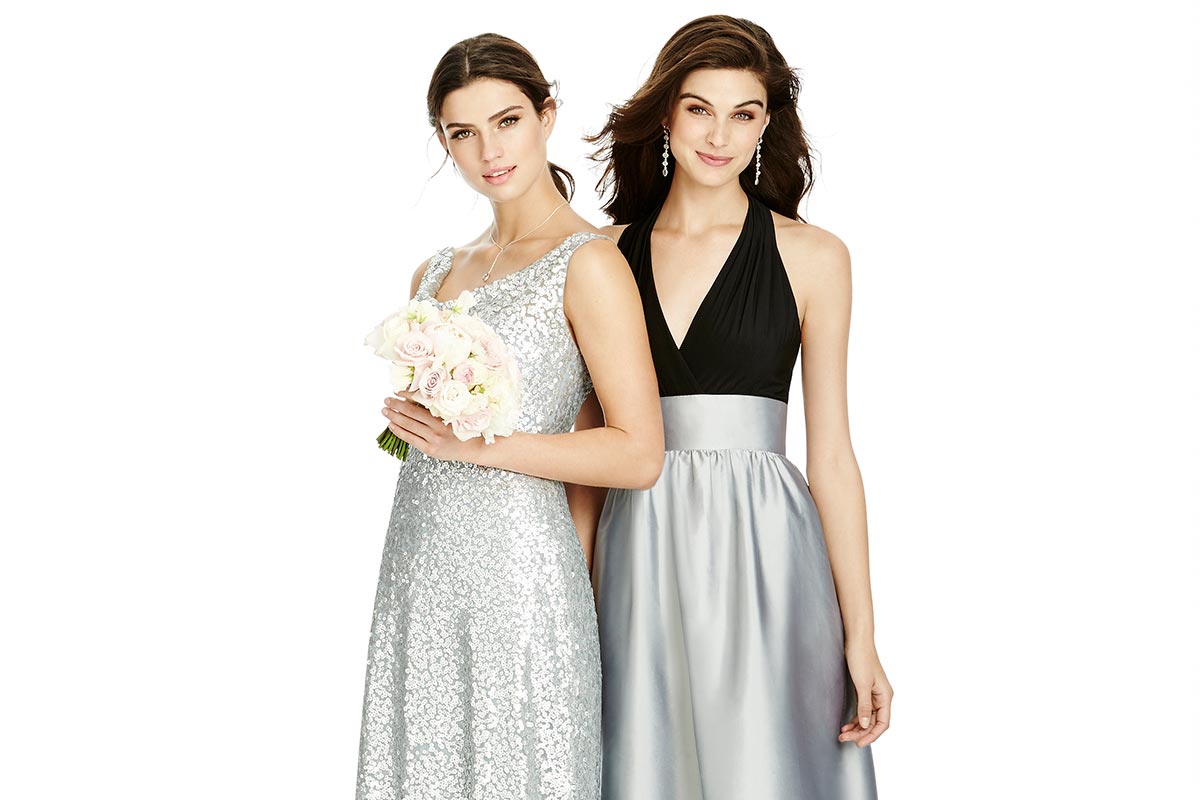 Silver Wedding Accessories
Give your bridesmaids a crystal hair clip to add a bit of bling to their updo. They'll be able to keep it afterwards so it's a beautiful bridesmaid gift too.
Silver Groomsmen Accessories
Put your groomsmen in silver vests and neckties (better discuss this with your groom first obviously, he might have his own ideas on this).
Silver Wedding Bouquets
Go for classic white rose bouquets all round - but add a bit of crystal sparkle amongst the flowers and find a silvery ribbon to tie up the stems. Or feathery silver strands and silvery greens looks fabulous in winter wedding bouquets.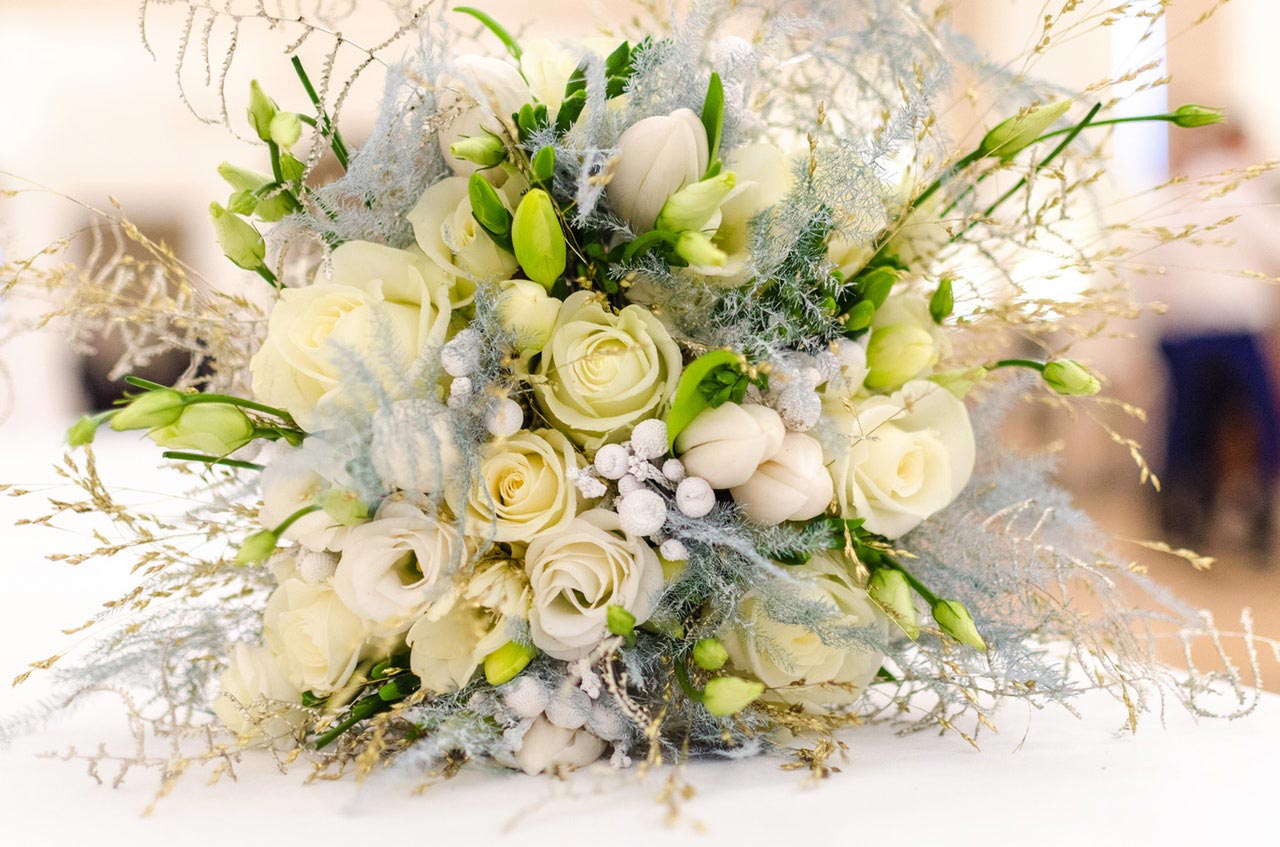 Silver Wedding Shoes
Now let's talk about one of my favorite subjects. Shoes.
You're going to have a fabulous time looking for silvery shoes. You can opt for silver satin flats with crystal jewels or you can all out all blingtastic in these rhinestone heels. Even if you don't decide on a silver wedding dress, I think silver heels peeking out from your skirts would add the perfect finishing touch to a winter wedding dress.
Silver jewelry
Think sparkling jewelry like ear studs, bracelets or a delicate shimmery necklace ...
Silver Wedding Cakes
If you're going down the cupcake route, think about using edible silver lustre powder to highlight your theme.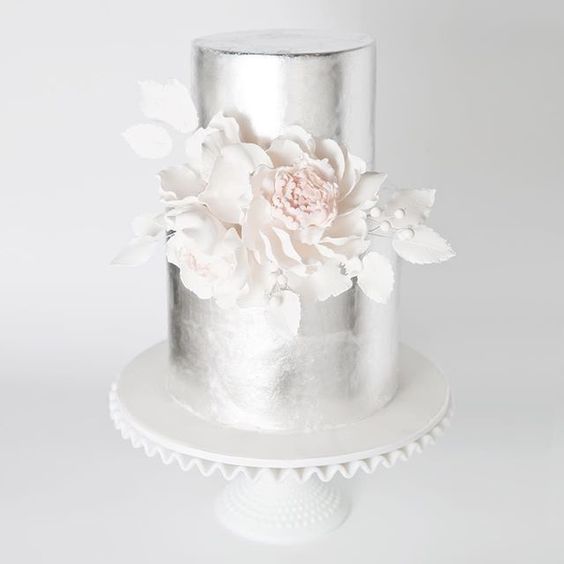 Silver Wedding Inspiration
Finally, for more inspiration on silver themed winter weddings, check out the Dessy styleboards. Even better, why not start making one up yourself?
Photos: silver wedding cake via Weddingomania.