Dazzling Peacock Wedding Colours
It's often said that you need look no further than Nature for inspiration and that's certainly the case when you look at the perfect colours of a peacock's feathers.
Recreating Peacock Feather Colours Makes A Perfect Wedding Colour Theme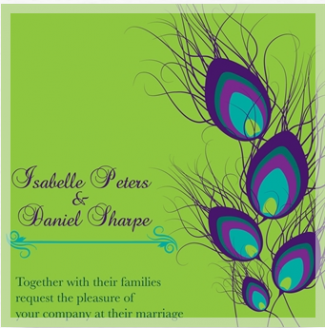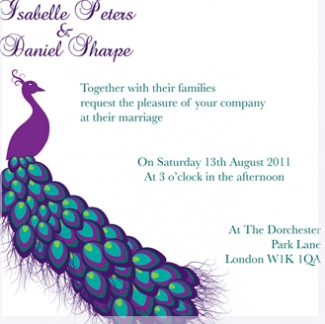 Firstly, you'll need to be thinking about your save-the-date cards, your wedding invitations, orders of service and all the other wedding stationery you need.
I love this peacock-themed stationery from Ananya Cards but you could also go the route of printing your invitations onto paper that matches up the colours - deep greens, purples, turquoises.
When you come to your place settings, maybe you could use table napkins in these colours and chair covers or use ribbons in peacock colours to decorate the doorways and wedding aisle.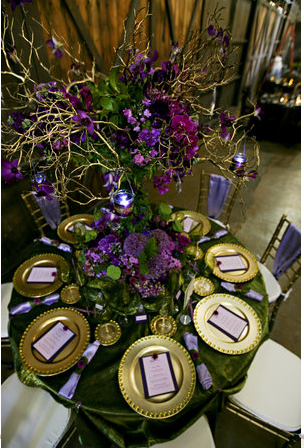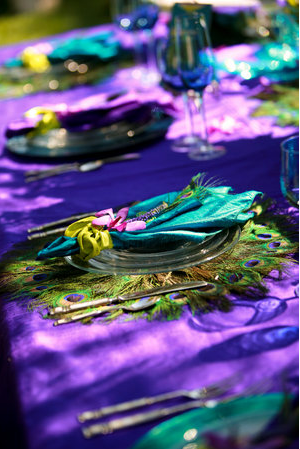 Peacock Colours For Your Bridesmaids
This would be the perfect opportunity to let your bridesmaids choose their own style of dress, but follow the peacock colour theme. So if one friend loves emerald green, let her go for it. Another might want purples. Your flowergirl might want to look like a little princess in gold. Dessy has bridesmaids dresses in all shades and lengths, with a variety of different necklines to suit all figures.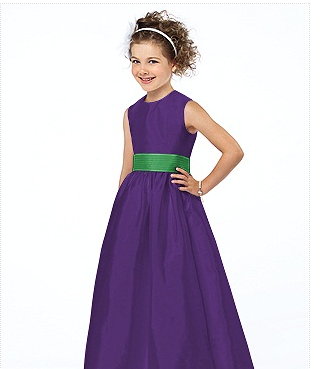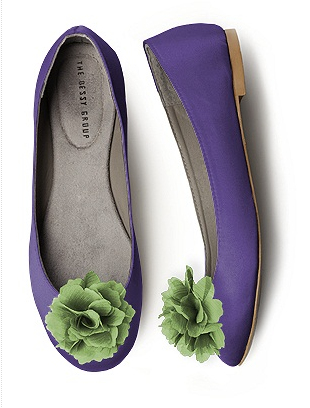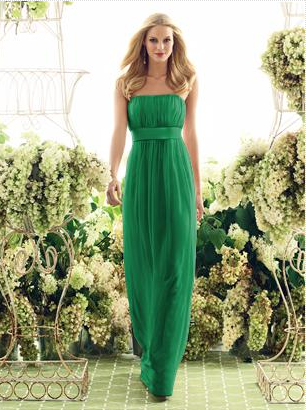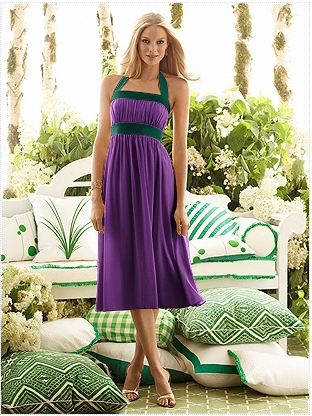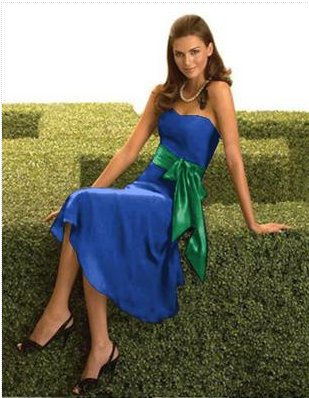 As for shoes ... Well again, that's up to you and your girls. Have a look at Dessy's ballet flats but instead of matching them to the dress, opt for different coloured rosettes to accessorise or get a colour contrast going with the dress - for example purple ballet flats for the flowergirls with a green dress.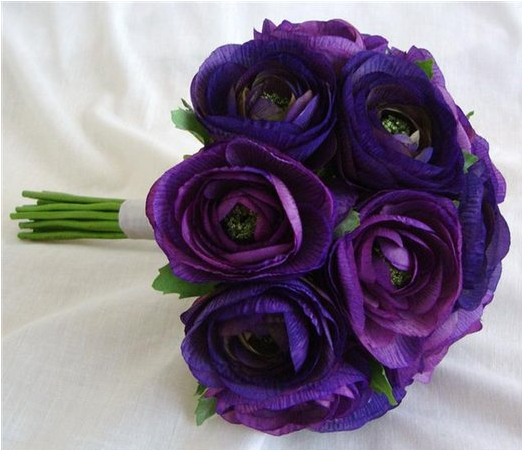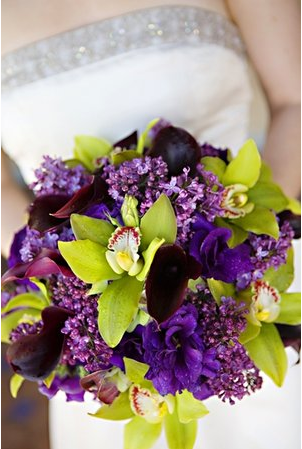 Flowers are always an integral part of a wedding and with this peacock theme going on I'm thinking deep purples, the greenest foilage, dark orchids ... Or maybe again, give your bridesmaids blocks of single colours for each bouquet to follow the peacock theme.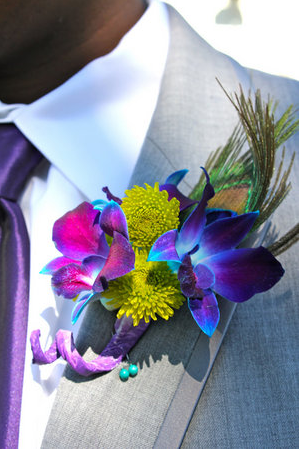 You could do something really spectacular with the groom's buttonhole.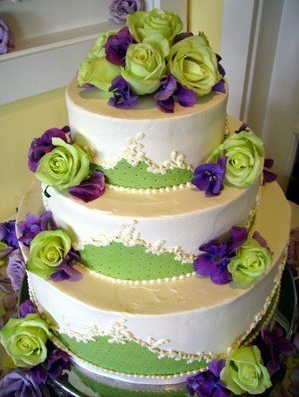 You don't need to go overboard and have actual peacock feathers decorating your venue - just give a suggestion of the theme with your invitations and colours and your guests will get the idea.
Why not try out some of your ideas by creating a moodboard; it's an easy thing to do and a great way of gathering inspiration. Try the Dessy Moodboard creation tool - here's a board one of our readers has already created.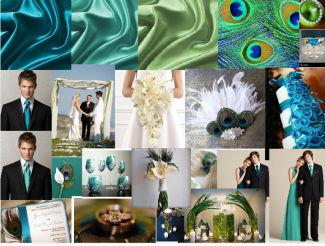 Credits:
Bridesmaids, flowergirls dresses and ballet flats by Dessy. Bouquets and buttonholes via Project Wedding. Table setting image via Project Wedding with photography by Plan A Events, second table setting image via Project Wedding with design by An Elegant Touch, Purple Wedding Cake by Decadence via Project Wedding. Peacock stationery by Ananya Cards.