Let Your Bridesmaids Choose Their Own Dresses? Here's Why It's a Good Plan ...
You've asked your besties to be your bridesmaids on your big day ... and they've said yes. I'm sure they'll be thrilled that you've asked them to play a major part in what is going to be one of the most special days of your life ... but they could be rather anxious about what you're going to ask them to wear.
You don't want them to be calling one another in a panic about you dressing them in frills, a short skirt, or a style that does them no favours at all.
After all, girlfriends come in all shapes and sizes ... and what might suit your atheletic figured friend (who has no bosom to speak of) won't look right at all on your more curvaceous pal.
When it comes to bridesmaids dresses, one style really doesn't suit all.
So what's a bride to do? Well, there's no need to panic. A recent trend is to have mismatched bridesmaids dresses that play to your girls' figures, showing off their best points.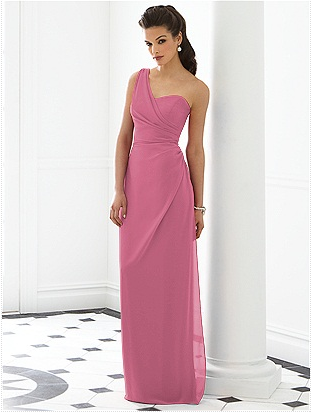 So for example, your sporty friend who is slim and leggy, but lacks a bust and has large shoulders? Well, go shopping with her for a bridesmaid gown that is one shouldered, or a frock that has a waist detail.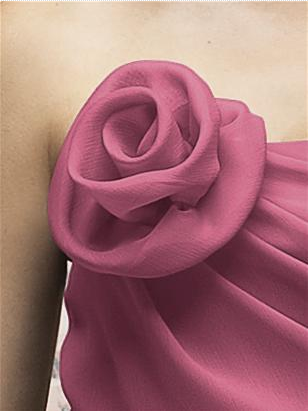 If you've a girlfriend who's lucky enough to have an hourglass figure, then a trumpet skirt would be flattering for her. Make sure her dress has some shoulder detail. Maybe pin on a sparkly brooch. She might be glad of some draping over her stomach too.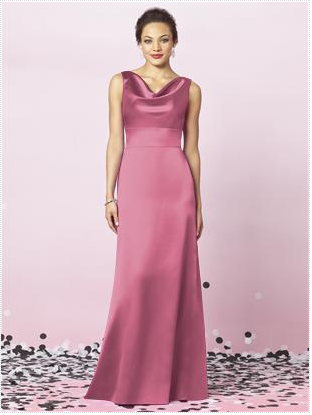 Many British women have a pear shape (something to do with our genes) so we have a small bust and a larger, erm, bottom half. However, to balance this, we often have a trim waist. So if you've a pear-shaped friend, then this might be an area to focus on with a belt detail. Pear shapes often have pretty shoulders, so play them up with thin straps.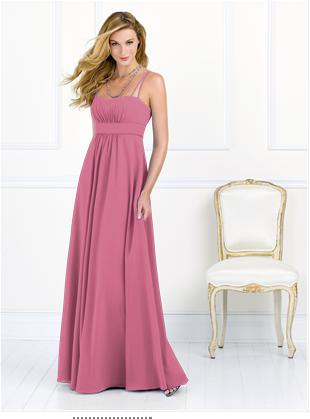 An empire line dress is perfect for an apple shape, where a girl might be a bit self-conscious about her tummy sticking out. Pick out an A-line shape too, which can create a waist and balance out the figure.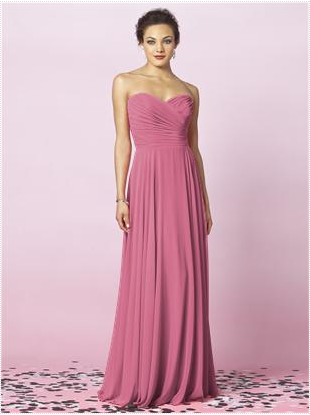 "But what about my chosen colours?" I hear you wail. "I want all my maids to wear the same colour - so how are different dresses going to work out?"
Well, I've put together a number of bridesmaid dresses in different styles by Dessy - all in a colour called "Pretty in Pink". Each will enhance a different body shape, so your maids can find the perfect design to suit them. Of course, you don't have to go for pink. One of the beauties of Dessy's bridesmaid dresses is the multitude of colours available, as well as the lengths and styles.
Check out the website, pick out the style you're interested in, whether it's cocktail length or long. Then choose a neckline, the style of skirt, the colour ... and browse through what's on offer. You can share the dresses with your girls with the social share buttons or e mail a dress to get their opinion.
You should also check the accessories pages for details to delight, sparkly earrings, wedding ballet flats ...
Have fun!
Credits: All dresses and accessories shown by Dessy.