Five Alternative Wedding Cake Ideas
Not everybody wants to go for a traditional white tiered wedding cake. Not that there is anything wrong with tradition, it's just that ideas move on and new inspiration strikes and why do you want to follow the crowd on your special day in any case? You might also be a little over cupcakes ...

Wedding Cake Ideas To Be Thinking About

Nowadays brides-to-be have so many styles of wedding cake to choose from. You can choose cupcakes of course. Or opt for a tempting chocolate cake. A tower of macaroons. Go for the French style croquembouche spun sugar cake. Or if you're not fond of cake at all, why not have a savoury cheese tower?

I've picked out a few cakes that caught my fancy for you to be considering. You may also like to look at an earlier post I wrote on inexpensive wedding cake ideas (under £1 a guest incredibly) ...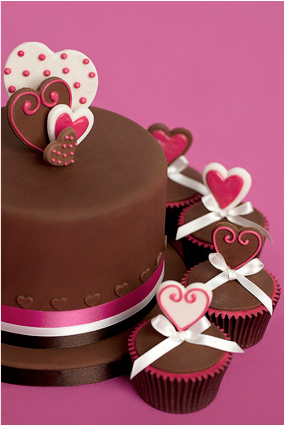 Chocolate Cake. A delicious alternative to a fruit cake and the perfect alternative to a dessert...This beauty is by Rachelle's Cakes and you can have the cupcakes made to match the main cake.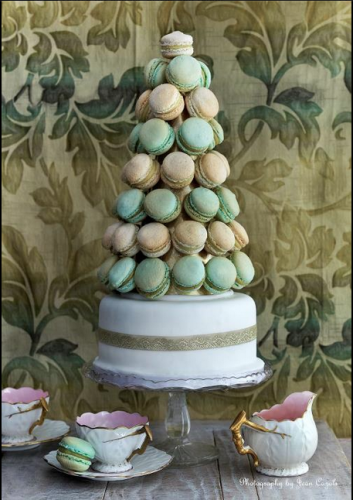 A Macaroon Tower. Macaroons are becoming more and more popular. They are relatively inexpensive, look beautiful in a tower arrangement and come in all sorts of colours and flavours. They also make wonderful wedding favours too. Macaroon tower by Anges de Sucre.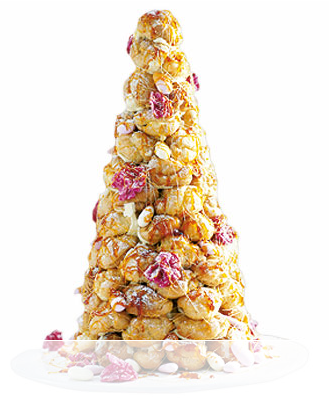 Croquembouche. The traditional French wedding cake is a spun confection of sugar and pastry. Here's a Cromquembouche recipe from BBC Food, who also supplied the image you can see here.
Cheese Tower. Some of us definitely have a savoury, rather than a sweet tooth. A cheese tower goes beautifully with wine - a great option if you aren't having a dessert. This cheese tower is by House of Cheese.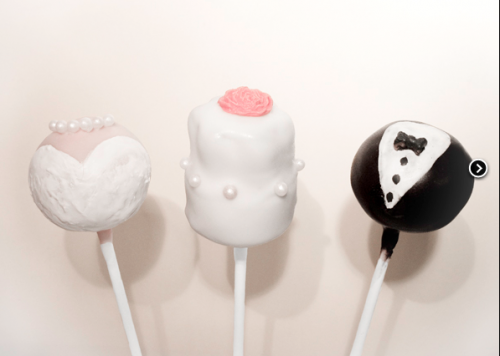 Pop Cakes. Or Cake Pops. Becoming more and more popular and you can choose a style and image that reflects your personality. The bride and groom, your pets, a reference to where you met ... These Cake Pops are by Molly Bakes (who also run classes where you can learn to make your own).
There we are ... five different wedding cake ideas and not a cupcake in sight ...
Credit: Top photo of white butterfly cookie by Rachelle's Cakes